6.30 for 7.00 Evening Meal
Wed 1st March 2017
PRESIDENTS SPEAKER: Mr Brian Cumming M.B.E. GCStG. A Chelsea Pensioner from The Royal Hospital Chelsea, London. Rotary Clubs & Friends invited.
BODMIN ROTARY PRESIDENTS - Special Speaker Evening

Invitation to all Rotary Clubs & Friends

Menu: Choice of starter / Roast Topside of Beef / Choice of Sweet / Coffee & Mints - £15.00
Contact Rtn. Dave Jenkins - below....
Please book your place a.s.a.p. before Friday 24th Feb. - Visitors pay on the evening, cheques payable to 'The Rotary Club of Bodmin' .
Please select for Menu - 170301MenuBrian.pdf
<
Bodmin Rotary Presidents special guest and spesker:

Brian Cummings MBE is a sprightly 81-year-old, a keen photographer and a tour guide for the Royal Hospital who attributes his youthfulness to "58 years of a wonderful life and a wonderful wife" whom he met at 15 and married at 18. "Four days after our honeymoon, I left for Egypt," he says, "and didn't return until I was 21. After that, she accompanied me on all my postings."
The line of medals on his chest reflects his 33 years in the Royal Corps of Signals serving, inter alia, in Egypt during King Farouk's deposition, Jordan after King Abdullah's assassination and Cyprus during the EOKA troubles, as well as in Singapore and Germany. He was made an MBE for his welfare work at the Ministry of Defence, where he spent 14 years after retiring from the army.
Following the death of his wife in 2009, Cummings decided to join the Royal Hospital. Upon qualifying (applicants must be over 65, have no financial dependants, be of good character and have served as a regular soldier) he was invited for the customary four-day trial period. "The moment I arrived, I knew this place was for me," he says. He sold the family home in Plymouth, packed his remaining belongings into two suitcases and two cardboard boxes, and embarked on his "new life".
Brian is an excellent and entertaining speaker and has agreed to spend the evening in our company, followed by a vist to the DCLI museum the following morning.

This will be an open evening for members, friends/partners and an invitation to other Rotary clubs. Contact Dave Jenkins via. contact form below if you are interested in coming - seats may be limited - first come first served !

wm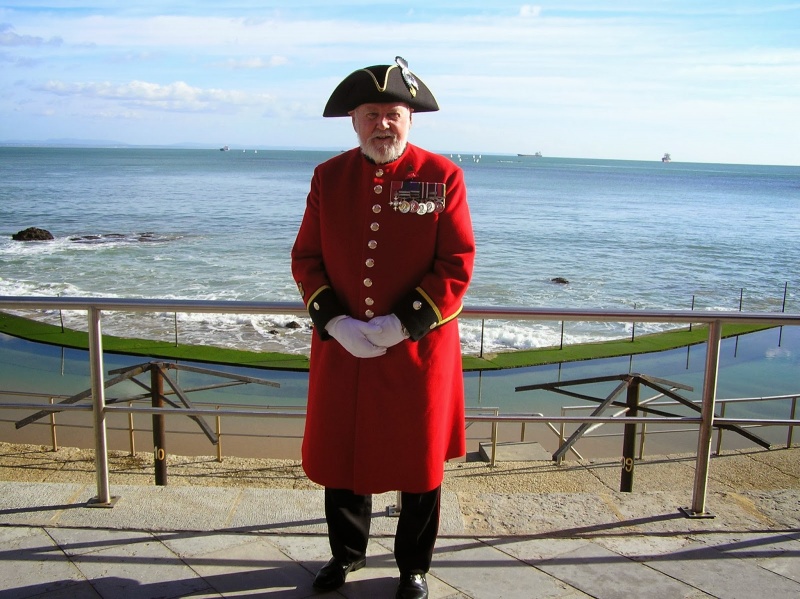 <