The Workington Rotary Club inducts its first female President.
The Workington Rotary Club on Wednesday 22nd June 2016 elected its first female president since its establishment in 1929.
Patricia Hoggarth who will start her one-year term on 1st July, is originally from Malaysia, where she was a member of the Greentown Rotary Club having joined in 1993. She was a Past President of that Club some 17 years ago. The Photo below shows Patricia being inducted by the Outing President - Colin Doorbar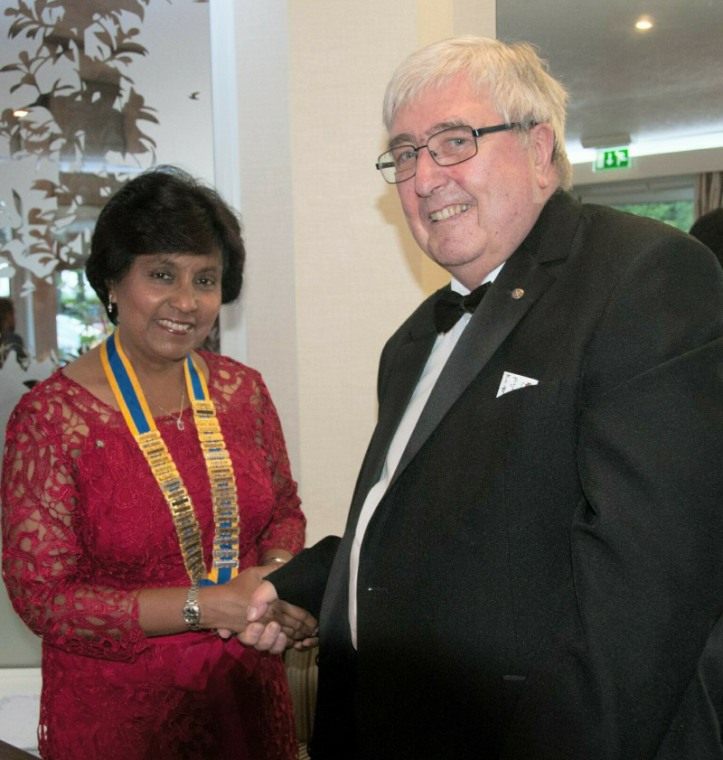 During her acceptance remarks, Patricia thanked the Workington Rotary Club for the honour bestowed on her in making her the first female President of such a long established club. She went on to say how you considered herself very fortunate that she had been President of the Malaysian Club and now the Workington Club.
In her closing remarks, Patricia confirmed how difficult it was to make a difference to people's lives as a single person, but as a member a Rotary Club with all its experiences, knowledge and energy behind you, then nothing is impossible in the aim to improve the lives of others.
Following Patricia's induction, she then inducted Ian Johnston as the President Elect for the year 2017 -18.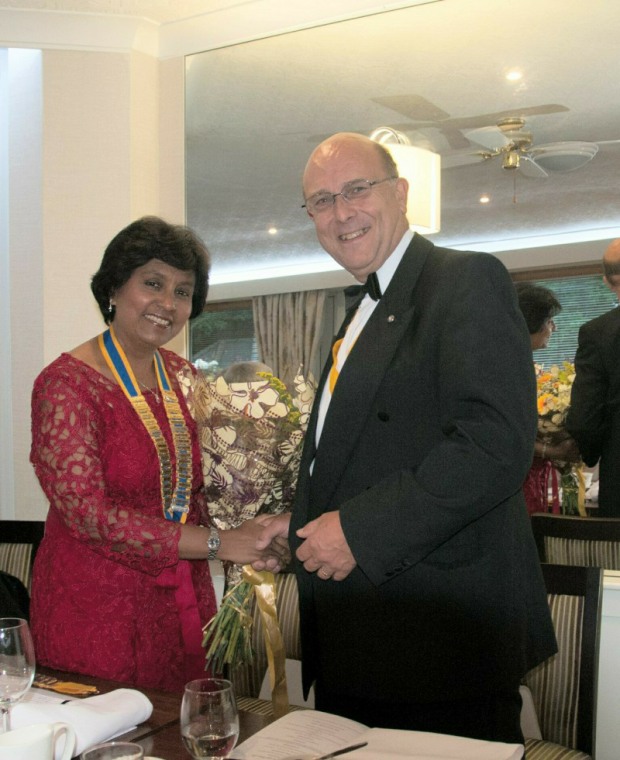 The group photograph shows the members present on the evening in the gardens of the Hunday Manor Hotel.