Library
Cheque presentation to Ilfracombe Library for the Summer Reading Challenge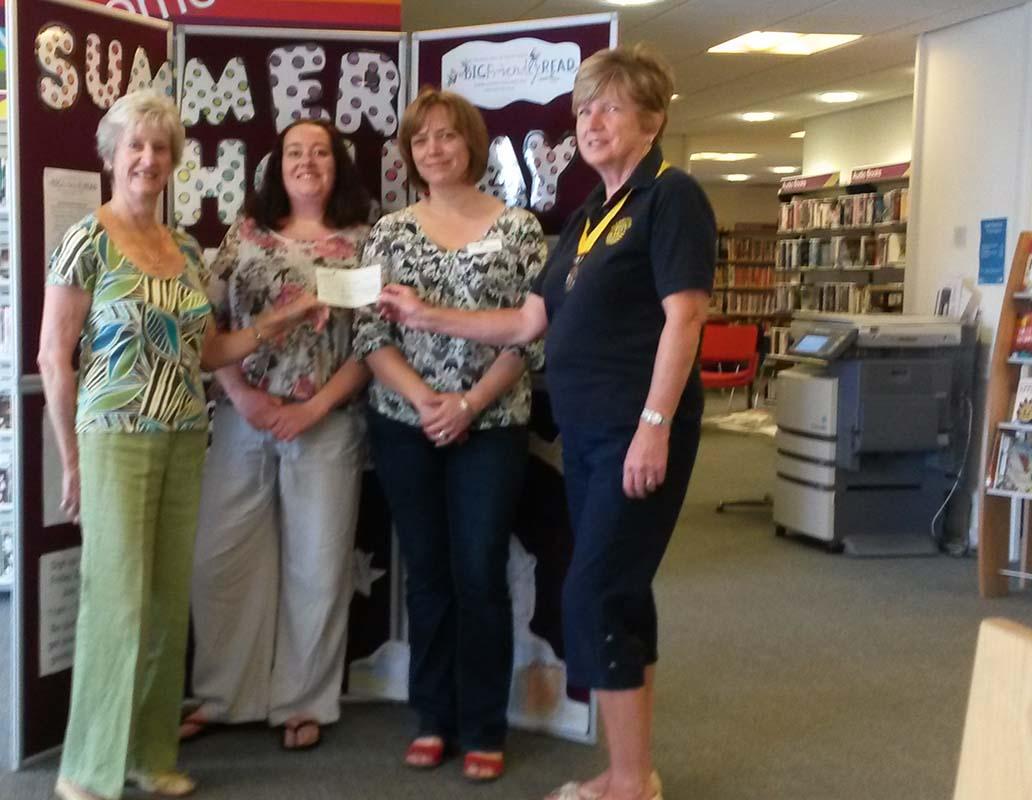 Ilfracombe Rotary Club recognises the importance of encouraging literacy in young children. As well as organising Young Writer's Competitions in all local schools we also support the Dummer Reading Challenge run by our local library.
Children who sign up have to read a minimum of 6 books over the summer holidays. It is an excellent way to encourage children to read for pleasure. Over 300 children signed up for the challenge this summer and each child received a Goody Bag which was sponsored by Ilfracombe Rotary.
The children who completed the challenge were also invited to attend a special cinema screening at the end of the holidays.