Club news from July 2016 - June 2017
June 2017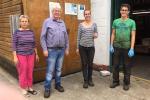 Tools for self Reliance.
The tools collected in Hungerford are delivered
to Southampton
Follow this link for more

June 2017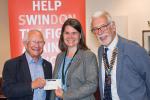 The Club's 200 club raises £2,250 for
Brighter Futures

June 2017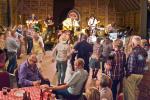 A Country Music Evening
May 2017

The annual plant sale at James Brown House
"Tumblings" The Croft

March 2017
Induction of Roy Day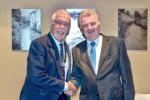 as a new member to the Club
March 2017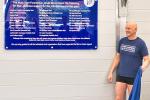 Hungerford Rotary Club's Fund Raising for
Mary Hare School the Pool opening.

March 2017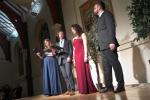 A Night at the Opera
A fabulous evening at Hungerford Corn Exchange
December 2016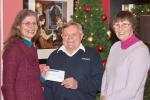 Club donates money for a Christmas dinner
December 2016
Hungerford Rotarians help deliver Christmas Parcels.
December 2016
Sound System for Local School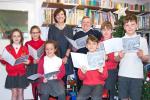 Hungerford Rotary Club donate
£450.00 to Chilton Primary School.
Follow this link for more

November 2016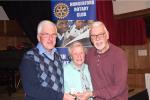 Bridge at the Croft Hall
The Annual Rotary Bridge Challenge afternoon.
October 2016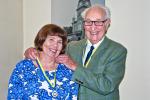 Janette Kersey receives a Paul Harris
Fellowship Award

October 2016

Hungerford Rotary Club support I.C.E. group
September 2106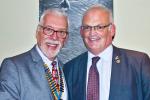 Neale Marney joins our Club.
Neale was awarded a Paul Harris Fellowship
for his community work in 2002.
Follow this link for more

September 2016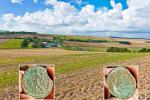 Rotarians help with Detecting day at Lamborn
September 2016
Hungerford Rotarians take parties on the
Kennet and Avon Canal

August 2016

This year's BBQ at Sue and Norman's in Hungerford

August 2016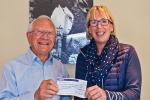 The 200 Club presents R.A.B.I with a
cheque for £1,600

July 2016

Hugh Pihlens receives the Paul Harris Fellowship

Follow this link for more
July 2016

Llyn Robins takes over as President.
July 2016

Sue Butterworth on West Berks Council's Project -
Dementia, "Help in Hungerford"
July 2016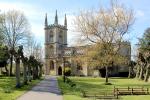 Reverend Mike Saunders,
The new Vicar of St Lawrences Church,
Hungerford gave us an insite to his work
in the community.