The 2015 Burns Night
Once again along with members from Cheadle and District Rotary Club,
we celebrated this popular event at Deanwater Hotel.
After the traditional Burns Menu
members and their guests totalling 77 enjoyed readings from and about The Works of Burns.
Performed by Club Members, some struggling with the Scottish accent which all added to make the evening "The Best Yet"
Pictured we see President Ian Bradley with Cheadle President Mark Lees with chef
for "The Toast to the Haggis"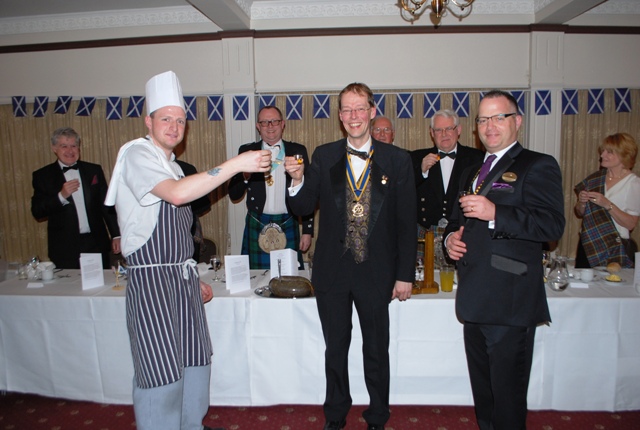 And all in full voice for
"Auld Lang Syne"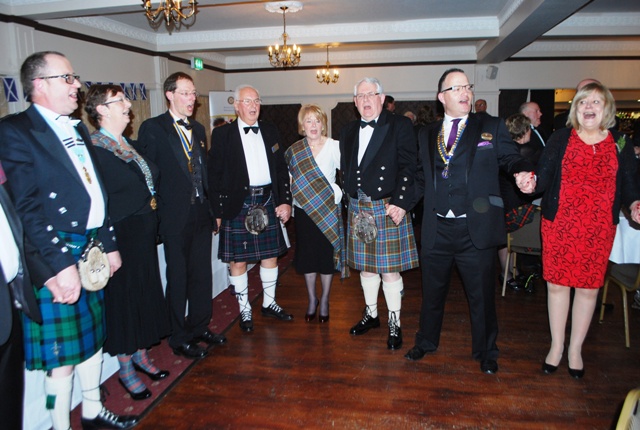 During the closing remarks a donation of 500 to Disaster Aid UK and Ireland was presented
to PDG Robert Strachan, a visitor from ALtrincham and Chairman for this charity.
Here pictured with Presidents Ian Bradley and Mark Lees.