From Basecamp to Boardroom
This somewhat unusual headline was the title to a recent highly interesting, entertaining and thought provoking presentation to a group of Staines Rotary members and some 11 guests at The Bells Pub in Staines by accomplished amateur climber Heather Geluk.
For Heather, who was born in Canada but holds dual Canadian and Dutch citizenship, climbing has been a passion since her childhood growing up on the farming plains of Canada. She has climbed many of the most challenging mountains around the world, including Everest, Lhotse (3rd Canadian woman to reach the summit), Makalu, and Shishapangma (Nepal / Tibet), Aconcagua (Argentina), Alpamayo (Peru), Kilimanjaro (Tanzania), Damavand (Iran) and skiing and climbing extensively in the Himalayas and the Alps. And she does all this for fun and to raise funds for various charities (some US$350,000 to date), and it helps to have an understanding and supportive employer. When not spread-eagled on some mountain face, Heather is a change management consultant with Price Waterhouse Coopers in London.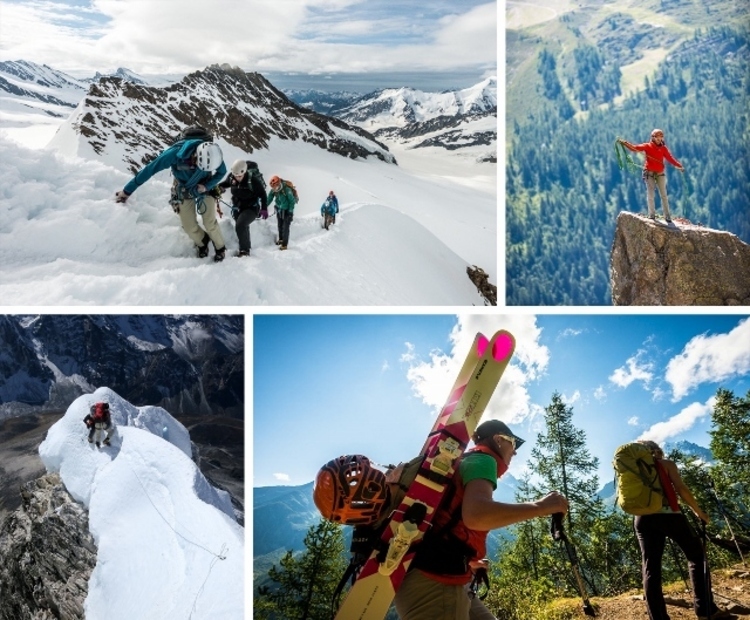 In her presentation, she explained that many of the lessons she has learned from her climbing experience can be directly applied to her role as a consultant and she repeatedly mentioned the absolute necessity for careful planning, saying "If you fail to plan, you plan to fail" and she says that in her experience this is so true of the Boardroom. Heather says she has drawn on the lessons learned from her mountaineering adventures balanced with a very demanding career to work with business leaders in organisations around the world to develop parallels between the challenges and leadership lessons learned in the mountains and those faced by organisations today. Heather believes that experiences outside of the 'boardroom' – in basecamps for example, are as important as those gained inside. Success is achieved by setting clear goals, good planning, managing risks and teamwork.
Heather has experienced many challenges in her climbing career, but perhaps none so challenging and un-nerving as being on Mt. Shishapangma when the devastating 7.8 earthquake struck the Himalayas and Nepal in April last year. In graphic detail she described how, alone on the mountain with just her Sherpa guide, everything first went unnaturally still and visibility went to zero, and then the earth started moving in an undulating motion beneath her feet, rocks and frozen snow were falling all around her with a frightening noise, and after what seemed a life time, but was probably no more than 30 seconds, life returned to some form of normality and they could see the destruction caused. They made their way down the mountain back to Kathmandu where they surveyed the severe damage wrought on many of the buildings in this World Heritage site, and where overall 9000 lost their lives. Heather stayed on in Nepal and through the Paldorje Education Foundation, a foundation she continues to be an ambassador for, provided humanitarian assistance through raising funds and awareness and delivering food, shelter and financial relief to those thousands of men, women and children impacted by the earthquake.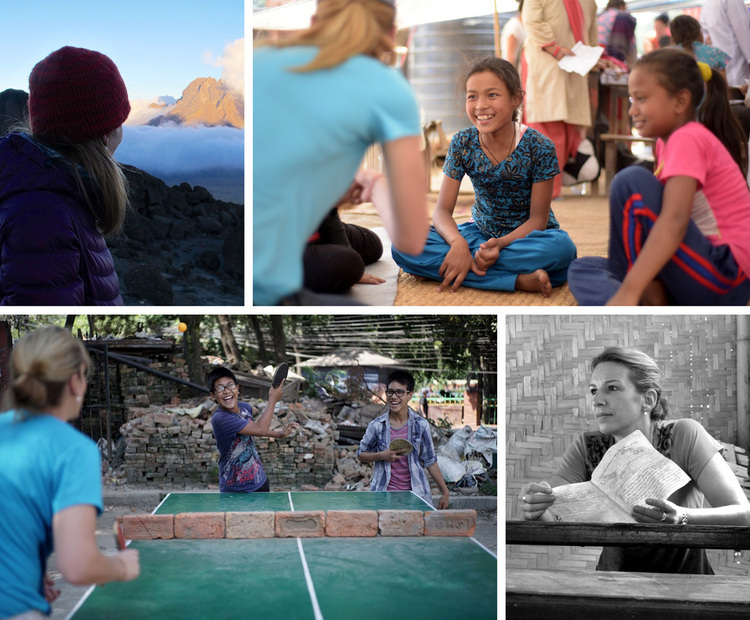 A truly remarkable young lady, who successfully manages the life of a mountain climber with that of a consultant working with organisations around the world in the financial services sector, to respond to regulatory scrutiny through the delivery of large-scale business transformation programmes. On the weekend before she addressed us, Heather was climbing in Morocco, and was shortly thereafter to depart for the French Alps and the Eiger. A busy girl! Heather has promised to come back and give us her next chapter.