Presidential Handover 2016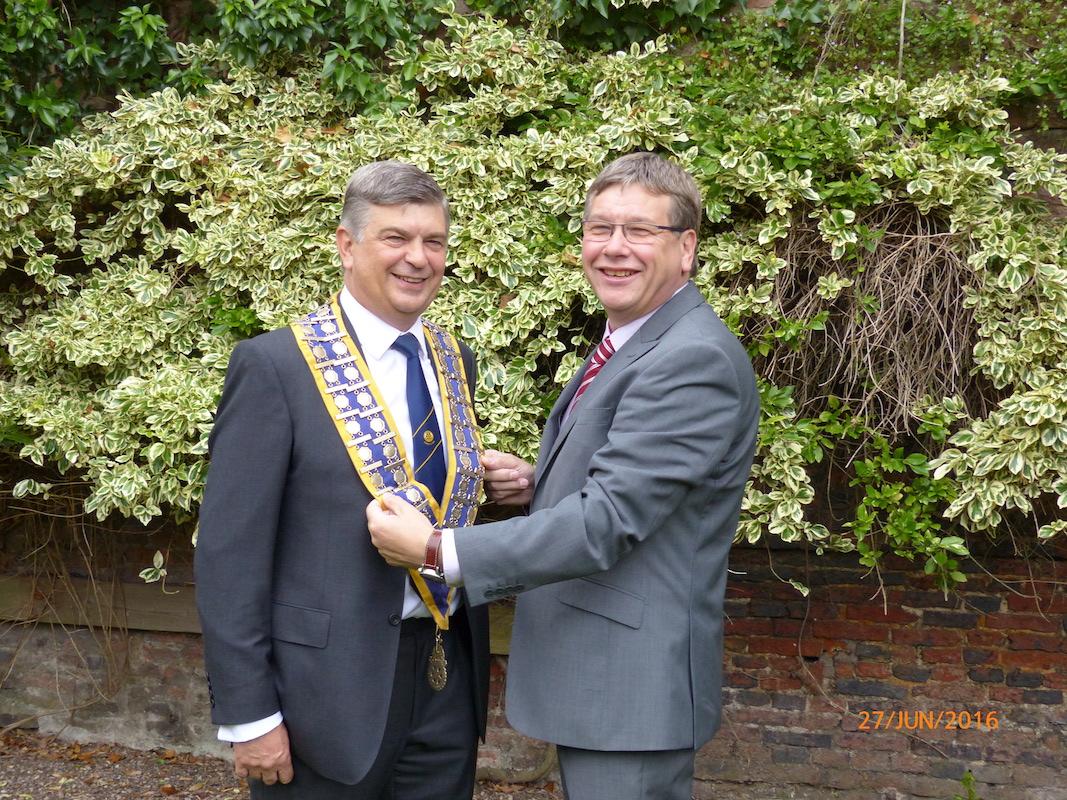 Managing Director of Minuteman Press, Keith Boyce relinquished his year as President of the Rotary Club of King's Lynn to incoming President, Accountant Michael Pellizzaro at a handover dinner held at the Riverside Rooms Restaurant on Monday 27th June together with member's wives, partners and guests.

In his handover speech, Keith expressed his thanks to all Club members for their support during his year of office, when, he reported that fund raising reached an all time record of £40,000 which had been used to support many local and international good causes, including Rotary International's on-going drive to eliminate the world from polio, which is now limited to localised and reducing outbreaks in two, third world countries.

In formally handing over the chain of office to Michael Pellizzaro, Keith hoped that Michael would have an enjoyable and successful year as the Club's President and bouquets where presented to the ladies of the Club officers and the Vice President's chain was presented to Mark Walker. Paula Boyce presented the President's Ladies medal to Suzanne Pellizzaro.

In reply Michael thanked Keith for steering the Club through a very successful year and outlined his plans which would include ongoing support to a number of local causes. He stressed that whilst the Club was in a strong state, increasing membership would be one of his objectives for the year ahead and plans to celebrate the Club's 90th anniversary in September were already in place.