Sports/ Rotary International Golfers
The Rotary Club of West Fife golf section scaled new heights this week when both Graham Watson and Eric Spreng made the Scotland team for the 2005 international event at St Andrews.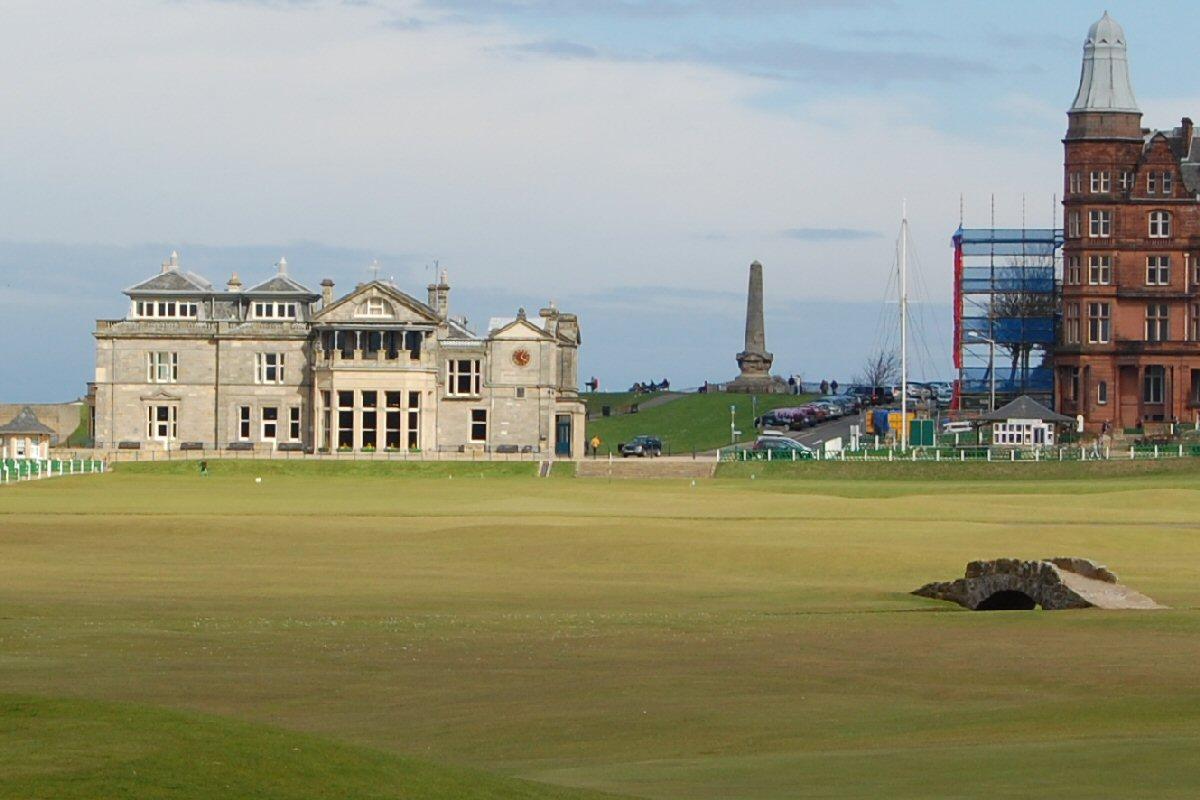 Graham was the best placed Scottish player after the qualifying rounds with 35 stableford points on the Eden course on Monday and a very impressive 37 points on the Old Course on Tuesday, and was the 5th best score from the entire 280 man field. Eric also made the 9 man team with 37 points on the Eden and 31 points on the Old.
The team event took place with rounds over the New course on Wednesday morning, the Jubilee course on Wednesday afternoon, and the Old Course on Thursday morning. The 5 teams competing were Scotland, England, Ireland and Wales, with a Rest of the World team being entered for the first time.


Scotland, the holders, were well placed to retain the trophy when they carried a 31 point lead into the final round, but some phenomenal scoring by the Irish over the Old Course saw them edge past Scotland on the home straight.


Graham and Eric travelled up and down on Monday and Tuesday, but having both made the team, made late arrangements to stay in St Andrews on the Wednesday and Thursday nights. Wednesday was a long day with a 5.30am departure from Dunfermline, 36 holes of golf, a few beers, something to eat, watch the football and a few more beers, meeting Rotarians from all round the world in the process.


With the hotel being only a stone`s throw from the first tee of the Old Course, Thursday saw a rather more civilised 7.00am start to the day, and a walk from the hotel straight to the course for an 8 o`clock tee-off. Team photographs were taken at lunch-time, followed by a few more beers before getting ready for the Closing Dinner and presentation of prizes in the evening.
This was one fantastic week of competitive golf and fellowship, played from start to finish in wonderful weather. Other golfing members of the club should give serious consideration to joining Graham and Eric in 2006.