And the winners were...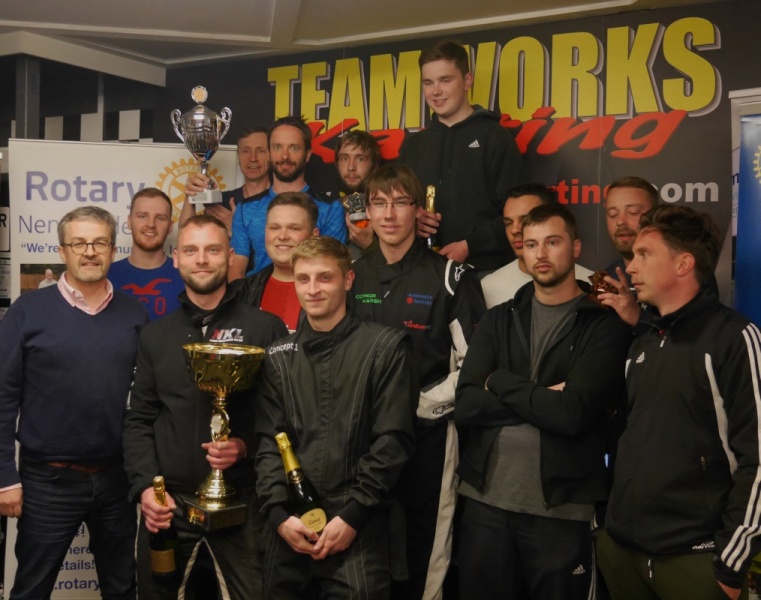 BBC Northampton's John Griff, who presented the awards, plus, in the middle, winners: Mind the Gap; on the left: Torquemeter and, on the right: Reeltech.

See below for how well everyone did.
We have posted here lists of how things went each night, and lots of pictures too.
Just click on the dates to see/download PDFs of the results.
Tuesday 28th March Heat 9
Tuesday 4th April Heat 10
1st and winner of the Rokart 2017 trophy: Mind the Gap team, captain Oliver Palmer, with 250 laps
2nd and winner of Rokart 2017 company trophy: Torquemeters, captain Rob Jinks, with 248 laps
3rd: Reeltech, captain Karl Wilson, with 248 laps
Fastest lap: Josh Butler Mind the Gap, with 26.39 secs.
The Chronicle and Echo wrote this piece:
Northampton's RoKart Challenge on track to raise £10,000 for good causes
.