Evening Meeting. Tanners Wine Tasting
Wed 23rd November 2016 at 6.30 pm - 8.00 pm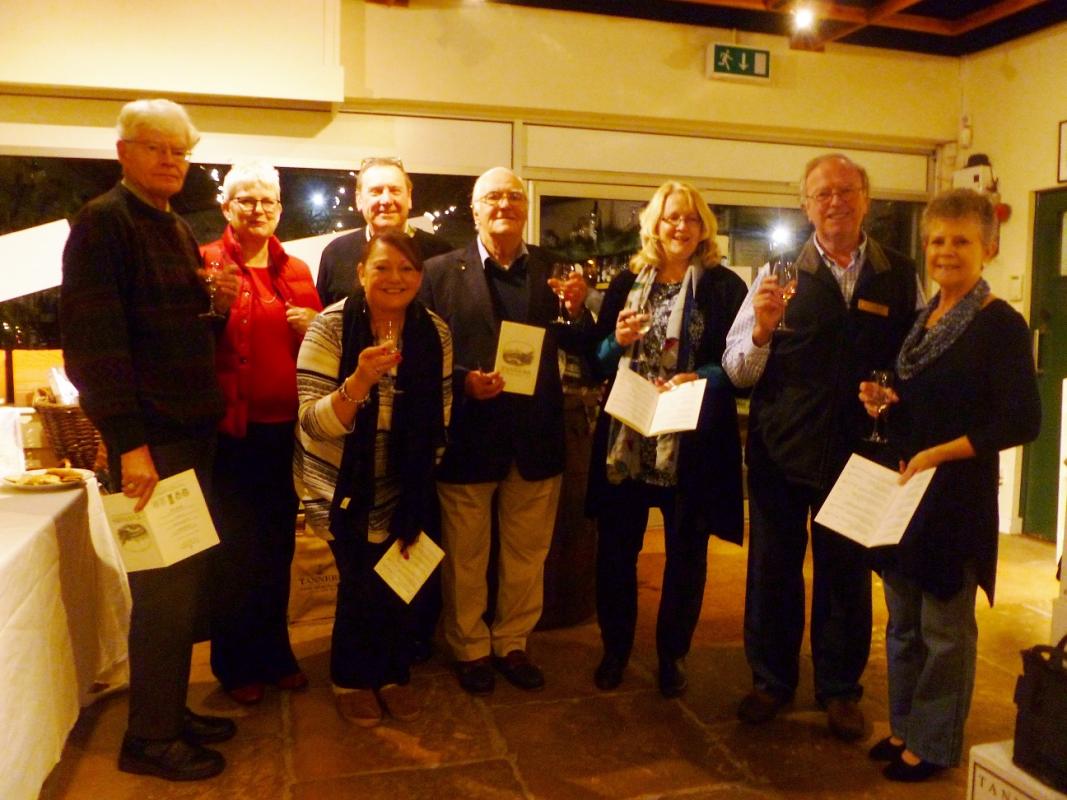 Around 23 Rotarians and guests enjoyed a great evening of fellowship while savouring some excellent wines selected specially for the occasion by Tanners who also provided two wonderful bottles for the Raffle which raised £64 for Hope House.
President Mike thanked Ewen for acting as Cashier, Dawn for organising the Raffle and Chris, Mike and Dawn for the extra nibbles.
Thanks again to Tanners who made us so welcome & provided such a galaxy of high quality wines ranging from Sparkling, Red, White to Dessert including Port and Sherry.