Evening meeting. Christmas Dinner; Vote = Mike Pepper; Cashier = Peter Hodgson
Wed 14th December 2016 at 6.30 pm - 8.00 pm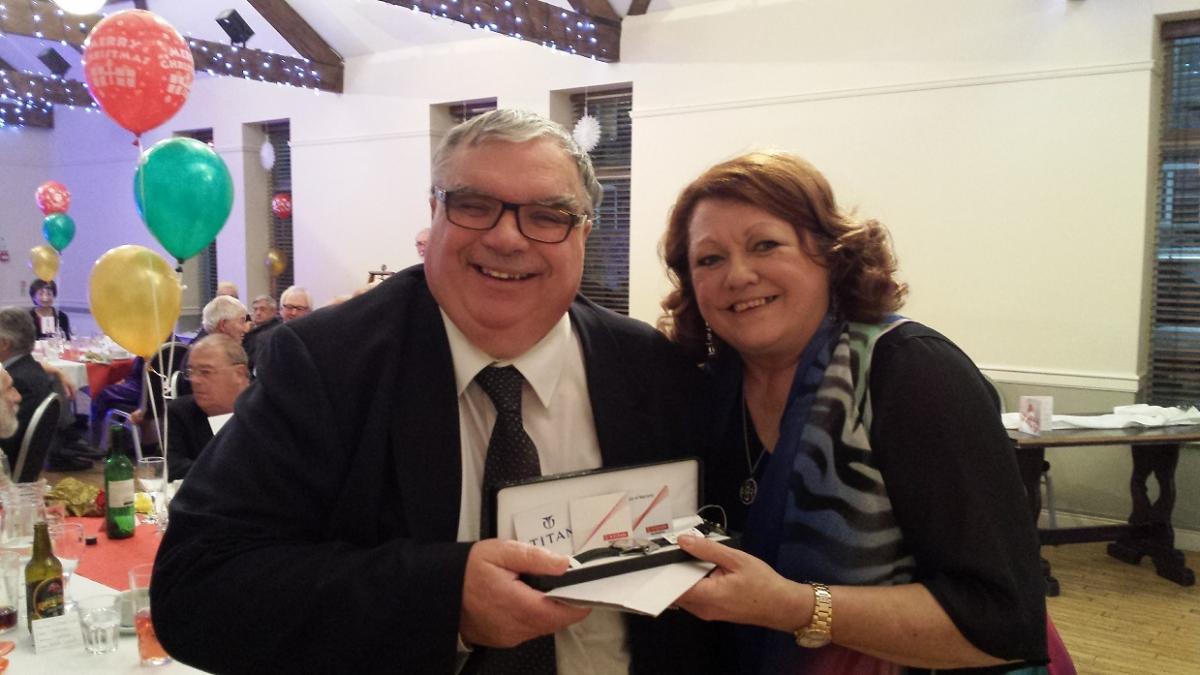 The annual Welshpool Rotary Christmas meal was held at the Royal Oak on December 14th.
President Mike Pepper was excused, due to his knee op that day - hope you repair well and swiftly Mike; but ably represented by Past President Ewen MacLeod...
During proceedings we had an auction for a watch kindly donated by Dee & Martin Waterton, which they'd purchased on their last trip to India for Polio Plus, which raised £111 from the group. Thanks to Richard White for the fun of the auction! The picture shows Dee & Richard.
Merry Christmas to all our Rotary friends - and wish you good health for 2017.