St Newlyn East Learning Academy help less privileged children continue their education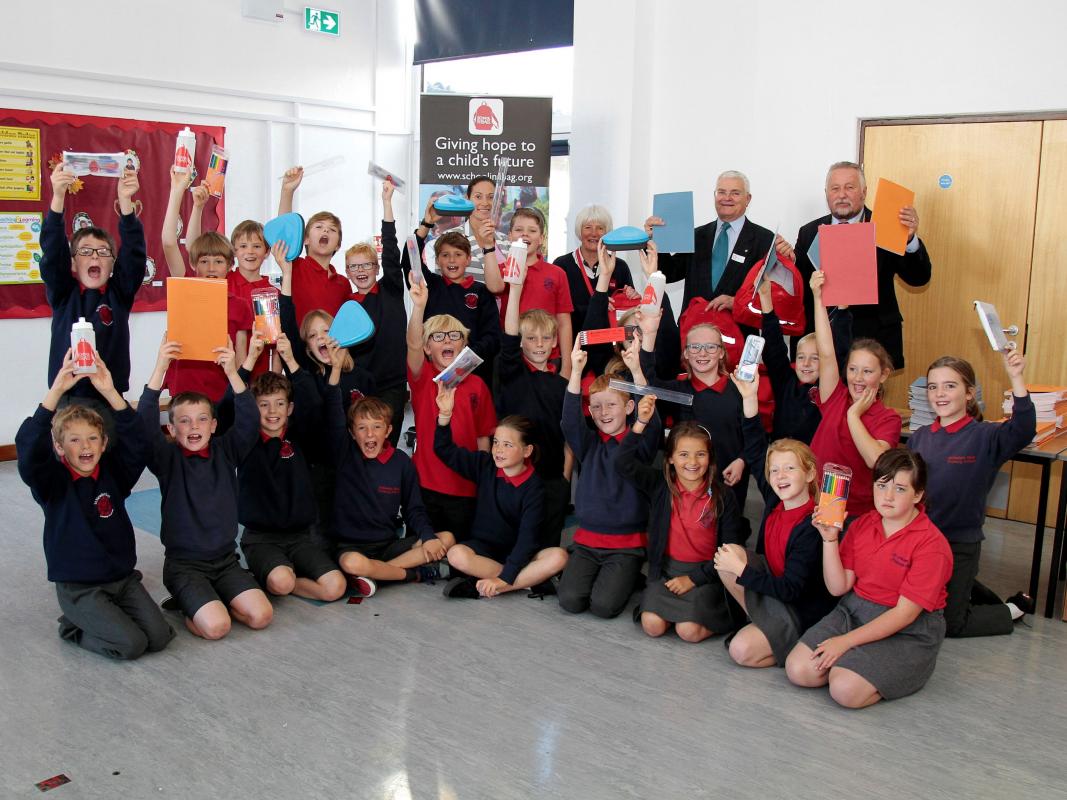 Year 5 and 6 children at St Newlyn East Learning Academy have created bags of school supplies which will be sent to les privileged children around the world to help them continue their education.
The bags, created by School in a Bag, contain stationery, exercise books, water bottles and food bowls are sent to children who are able to get an education but are not provided with the essentials.
Rotarian Dave Hobbs said "We want to do all we can for young people and I thought that it would be a fantastic International project, which could involve local children. Each child put together a bag and also wrote a letter to the recipient.
The children really started to realise how lucky and privileged they were to have the right to education. These bags can change a child's life.