Rotary Awareness Evening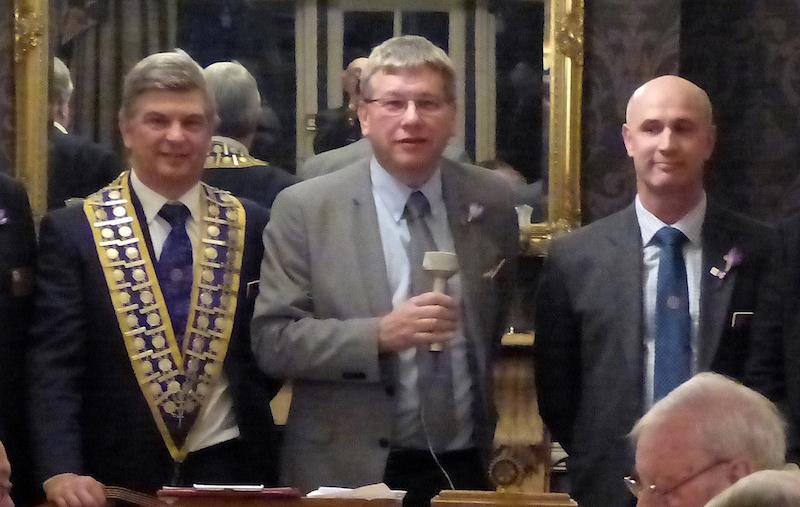 The fact that The Rotary Club of King's Lynn has just celebrated its 90th Anniversary, its presence in King's Lynn is frequently overlooked despite the fact the over the years a huge amount of money has been raised to be spent on deserving causes locally, nationally and around the world.

In 1925, under the eigis of the then Mayor, a number of prominent business and professional members of the Town came together in the Globe Hotel with the object of forming a Rotary Club, which they did and in the intervening years they were the sponsors of eight new Rotary Clubs in the surrounding area.

Membership is the life blood of a successful and active Rotary Club and whilst in recent times the number of members has remained steady and the average age has dropped with younger members joining, there has always been the need to encourage men and women who share the wish to help others to consider joining Rotary.

On Monday 17th October, The Rotary Club of King's Lynn organised an Awareness of Rotary event at which there were six representatives of charity organisations that over the previous year The Rotary Club had supported plus sixteen guests of members who had expressed interest in the work of Rotary and how it was organised.

The Club's President Michael Pellizzaro welcomed the guests and the Immediate Past President Keith Boyce gave an outline of how the £43,000 the Club had raised in his year had been used to support deserving causes, which was responded to by Edward Beale, Managing Director of training specialists Poultec which had received over £8000 for the purchase of three Speedway bikes for the use of trainee and apprentice riders who would have no opportunity to develop their skills without funding.

A presentation relating to the history of Rotary and of the Rotary Club of King's Lynn in particular was given by the Club's Press Officer which was followed by question time and a buffet.

Of the guests present, several expressed interest in the possibility of being invited to join Rotary and one of which will, during the next week or so, be inducted as a new member.