For many years Santa has visited Witham in December to make collections to support the charities the Rotary Club sponsors. You may see him at the town's supermarkets, in Newland Street and or his sleigh somewhere in the streets of Witham talking to excited kids. This year you can get a Santa Sleigh Tracker on your phone to follow his street by street tour on a map of you area. See how to get the Tracker app below and on Facebook at Witham Rotary.
At the bottom is the list of Santas touring routes and static collections with dates and times.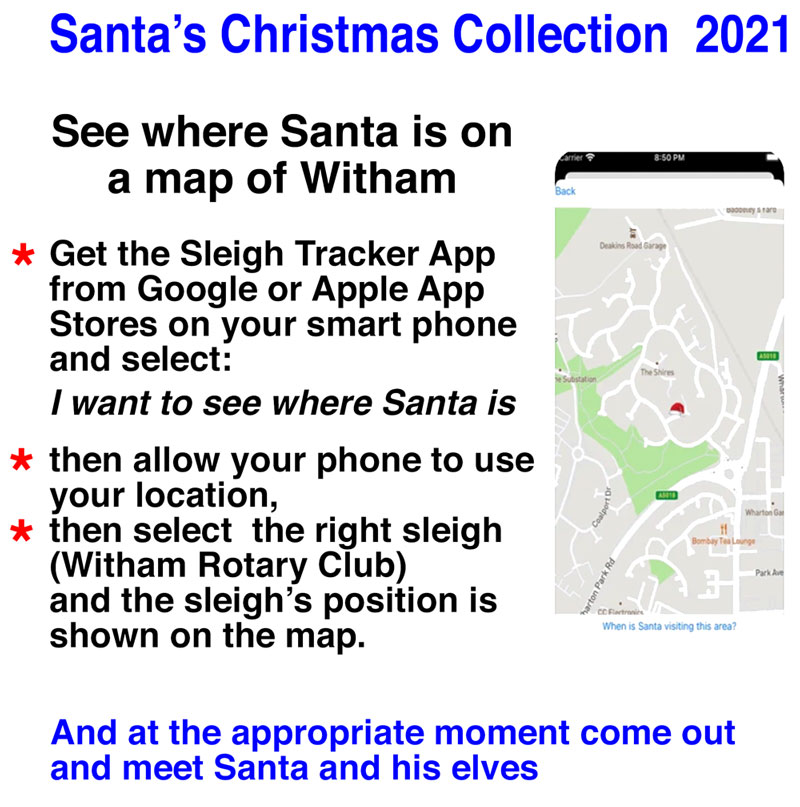 Below is a list of Santa's routes and static positions for collections, 2021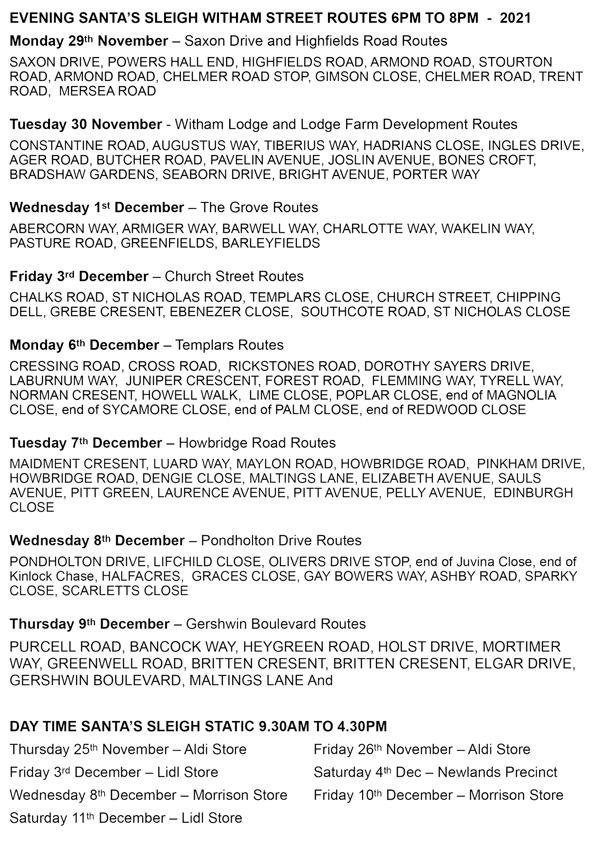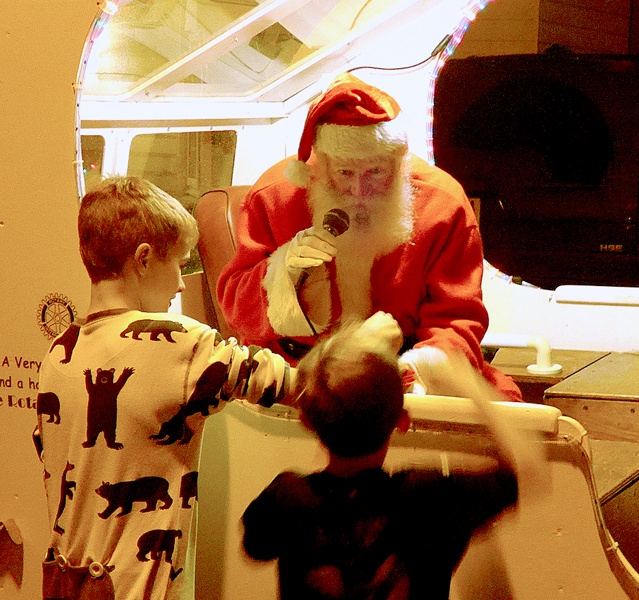 Be sure to join in the Chritsmas magic of Santa's visit.