International projects: Provision of clean water in Ghana ..AND MORE..
Lining up for water from the boreholes. We work on a number of projects to provide clean water to villages in Ghana, including provision of aquabox filters and boreholes.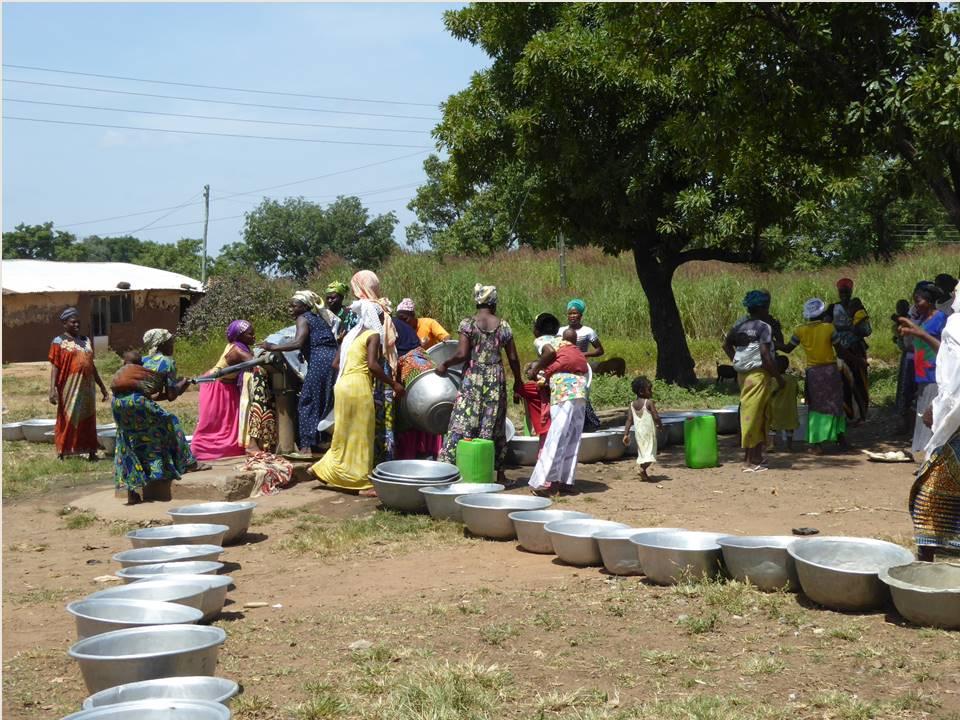 Club members are involved with a number of international, overseas projects. We have exchanged visits with Clubs in Ireland, Australia (in Scarborough) and the Netherlands - and moved the entire contents of a hospital to Roumania.
Current activities include:-
Polio eradication - world wide ongoing project
Improved water supply and boreholes in Ghana
Tractor facility in Ghana
Sand Dam in Ghana
Support with facilities at school in Uluru, India
Social exchanges with Aalten Wisch (Netherlands)
Take a look at the related pages for more detail.
Rotary members are encouraged to visit any of the huge network of Clubs that form Rotary around the world. Contact the secretary of the Club you plan to visit to makes sure they are meeting at their usual place and you will be made very welcome.