Wimborne Rotary Aids First Responders
Wimborne Rotary President, Sue Young, recently presented Club funding to Val Fisher of the South West Ambulance Service for the purchase of a First Responder pack for use in the Wimborne area.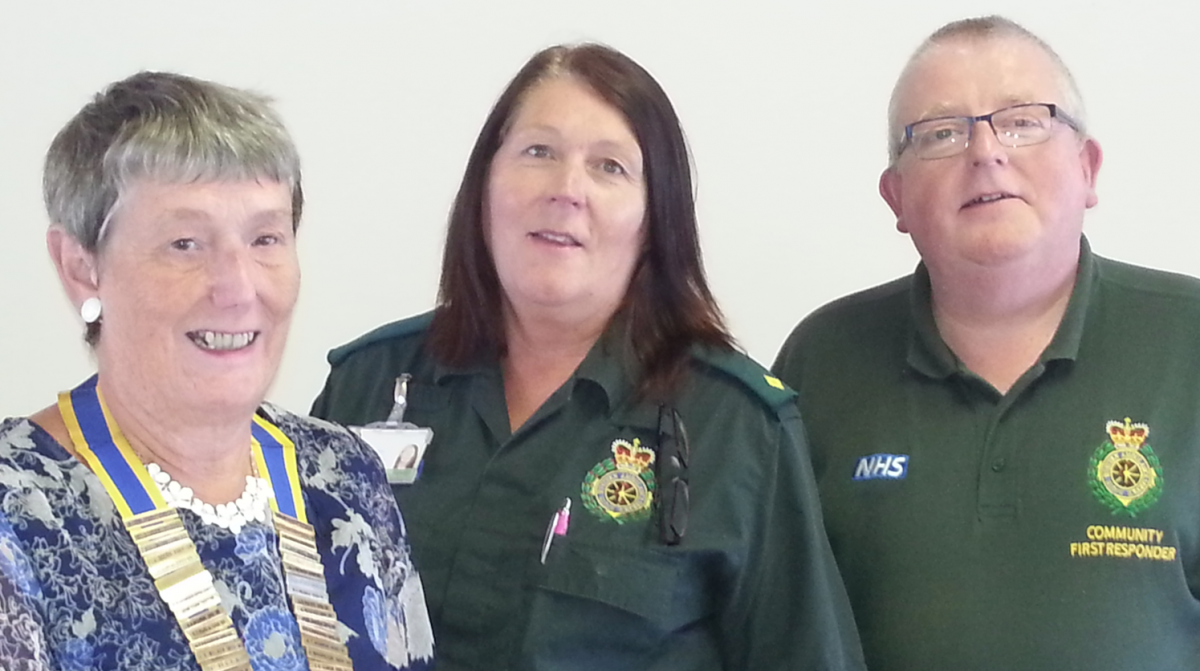 This new pack will provide a second one for Community First Responders to use locally, effectively doubling up their cover and their ability to respond to an emergency. The pack includes a defibrillator.
"We heard about the First Responder scheme at one of our Club regular lunch time meetings", said President Sue, "and afterwards we felt that the provision of a second pack for the local area was important to support what is clearly an invaluable service to the community".