The DofE Diamond Challenge
Prominent Staines Resident Mike Bannister came to tell us about his climb over the O2 Millennium dome, one of the fundraising activities to mark the Diamond anniversary of the Duke of Edinburgh (DofE) Awards.
After retiring from a distinguished airline career which included piloting the last commercial Concorde flight into Heathrow, Mike now keeps busy supporting the Duke of Edinburgh (DofE) Awards and several other charity and community projects.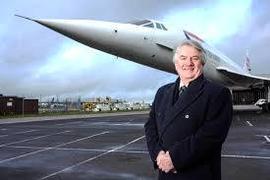 He explained that the Duke had established the award scheme in 1966 with the aim of inspiring young people in the 14-24 age range, especially those from disadvantaged backgrounds, by challenging them to undertake tasks beyond their comfort zone. The awards and the tasks involved in winning them had proved immensely successful and popular, with thousands of young people having achieved them and gaining an edge to help them in job finding and generally making the most of their lives. One girl had observed that before winning the award she had found it difficult to enter of room full of people she didn't know, but now could go in and deliver a speech to them.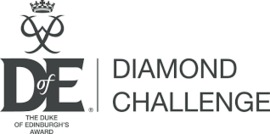 Mike confessed to the irony that while he had been happy flying Concorde at 60,000 feet, he otherwise had a fear of heights and had found the O2 climb a true challenge. He had therefore been very grateful to his wife Chris for undertaking it with him. The 30 degree slope of the roof had been no problem for the ascent to the flat surface at the top, where they had paused for a selfie, but the similar slope down the far side had been more daunting and most safely tacked by walking down backwards. They had nevertheless successfully completed the task, raising more than £3,000 from their sponsors, and Chris had got the T-shirt and a splendid silver souvenir broach pin, both of which she showed off to our meeting.
President Kevin concluded the meeting by presenting Mike with a further donation to the Diamond Challenge.