Annual Visit to the Haslemere Stoke Club.
Wed 3rd May 2017 at 14.45 - 16.00
.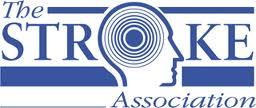 Annual Visit to the Haslemere Stroke Club.
Host - Gordon Exeter
I have been speaking to Sarah Fairbairn of the Haslemere Stroke Club about our forthcoming visit on 3rd May and her suggestion is that Rotarians arrive at around 14.45 at Holy Cross Hospital in order that we can serve tea between 15.00 and 15.15.
Rotarians normally provide a light tea for the Stroke patients consisting mainly of three different types of sandwiches and a couple of cakes . As some of the patients are diabetic as well it would be better to provide two light cakes rather than creamy ones. A lemon drizzle was suggested as being a good choice.
After tea has been served the Rotarians talk to the patients to encourage them to speak. The patients are particularly interested in photos, games and animals although we must not bring any animals into the Hospital. Most of the patients are well travelled and like to talk about their visits to other countries and see photos.
Sarah reckons there will be about 15 stroke patients present and they will not eat too much food, probably two small sandwiches each and a piece of cake.
Rotarians provide the food and the refreshments. Partners are welcome to join us for the event.
Gordon.