Boat Trip
Thu 20th July 2017 at 17.30 - 22.00
.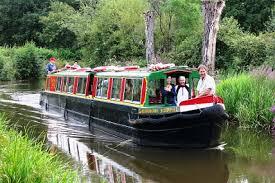 Boat Trip
Sign up to attend by using the online attendance form
The evening will be organised by John Robini on the Wey & Arun Canal
PLEASE ARRIVE AT 5:30 for 6:00 sailing
Details of canal trip as follows;
The Wigginholt is booked for 6pm on Thursday 20th July. We can board from 1/2 hour before we depart. It is the Canal centre in Loxwood, on the B2133 Postcode RH14 0RD. The wey and arun car park is found through the Onslow Arms car park next to the canal . It lasts for about 1 1/2 hours. The seats are not padded so you can bring cushions if you require. There is no tea or food provided on the boat.
Food is available on return at the Onslow Arms.
Wigginholt can seat approx 50 persons (54 max) This will work out at £7 - £8 per person.
We will need to know numbers asap. Please reply to John R, or fill in the form on the Members only area of the Club website.