Rotary going

PURPLE

for a polio-free world!

We are very close to fulfilling Rotary's promise made when we started our campaign to rid the World of polio in 1985 but we all need to work together to be able to cross the finishing line. Continuing to immunise every child is absolutely critical in the fight against polio and makes it ever more important that we all renew and strengthen our advocacy and fundraising efforts to eradicate this disease and fulfill our promise to the World. To claim full eradication there needs to be three years with no new cases - currently just a handful of cases are reported from Pakistan and Afghanistan.
Helping Witham Rotary Club to raise awarness of the campaign is Naomi, our very own bear with a purple dress as the photo shows. Also in the photo is Naomi who was originally from Kenya. As a small child she had a form of polio and made a near-full recovery - our bear is named after her.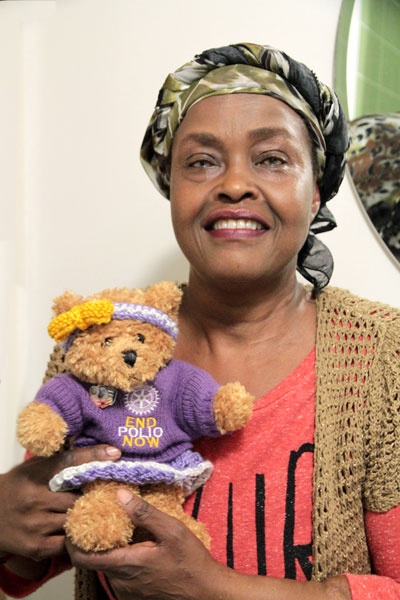 Find out more about the Global Polio Eradication Initiative and Rotary's part in it, click this End Polio Now link.
For more information about this campaoign and about the Witham Rotary Club click the contact button.