Projector donation to Broughton Gifford and Holt Scouts
A projector was given to Broughton Gifford Scouts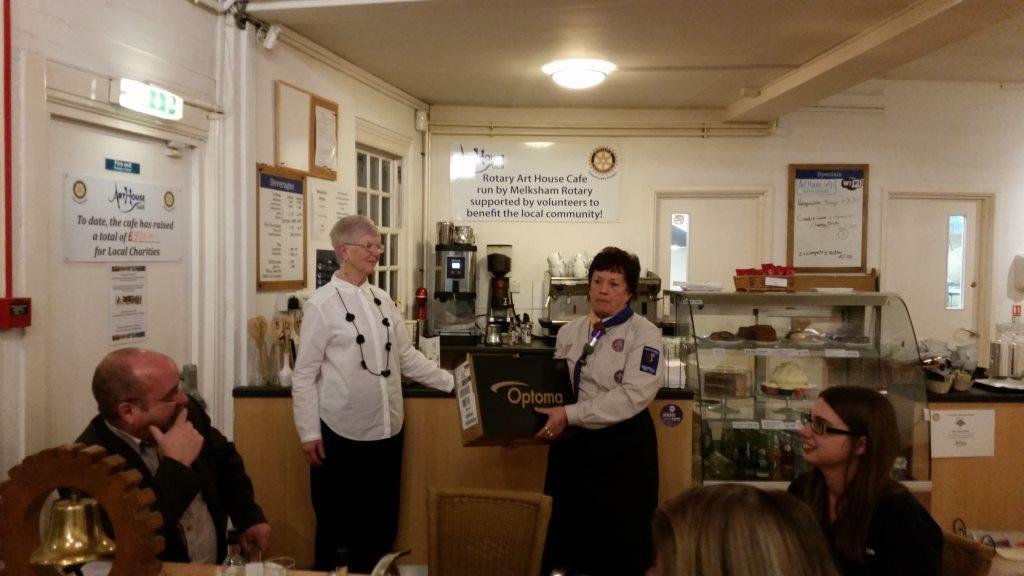 Melksham Rotary are able to provide grants to organisations thanks to the hard work of the volunteers in the ArtHouse café, although the next round of application forms for grants have to be submitted by 30th April for consideration in May 2017, a recent application from Broughton Gifford and Holt scout group caught the eye of club members for attention now.The group have a huge wish list of improvements and have already raised a significant amount themselves.
The application form included the request for a projector – for the last five years they had been borrowing a one but the need for use has increased. Melksham Rotary felt that the projector was something practical that could be given to the group, and at the club meeting on 24 January, Anne Cranham came along to the ArtHouse to receive it.Anne explained what a difference it will make to them as the way young people use technology nowadays will mean that the projector will be regularly in use.
The scout movement offers children a fantastic opportunity to grow outside of school, developing teamwork and practical skills, as well as a wealth of opportunities that will broaden their minds and outlook as they approach adulthood.
Application forms for consideration for grants in the summer can be received via grants@melkshamrotary.org.