"Emotions" was the subject for the Art Competition held at The Apperley Centre, Stonehouse on 10th February.
The paintings and drawings were beautifully displayed, some of colourful and vivid swirls of paint and others pencil drawings of happy, sad, and angry faces depicting emotions.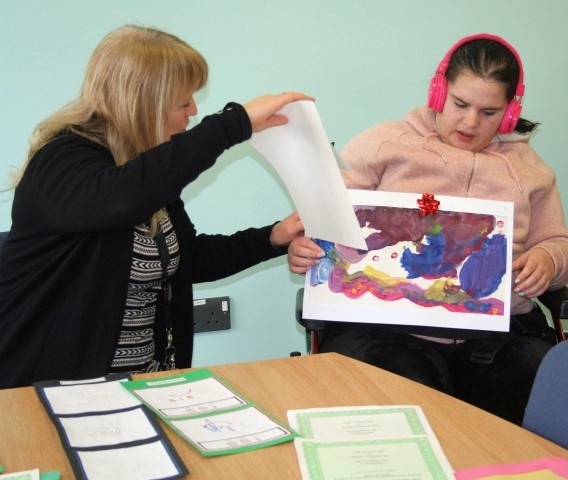 Three of the students came into the room individually including Chloe who won first prize of a book token and a 1st Place certificate. Chloe and her picture mare shkown here.
The 2nd and 3rd places were presented with certificates and everyone received a certificate to say they had participated in the competition.
Ha ve a look at the picture gallery for a larger selection of the studnet owrk, and the Rotarians.