Our Corporate Members usually attend the Networking & Projects meetings on the 3rd Thursday of each month.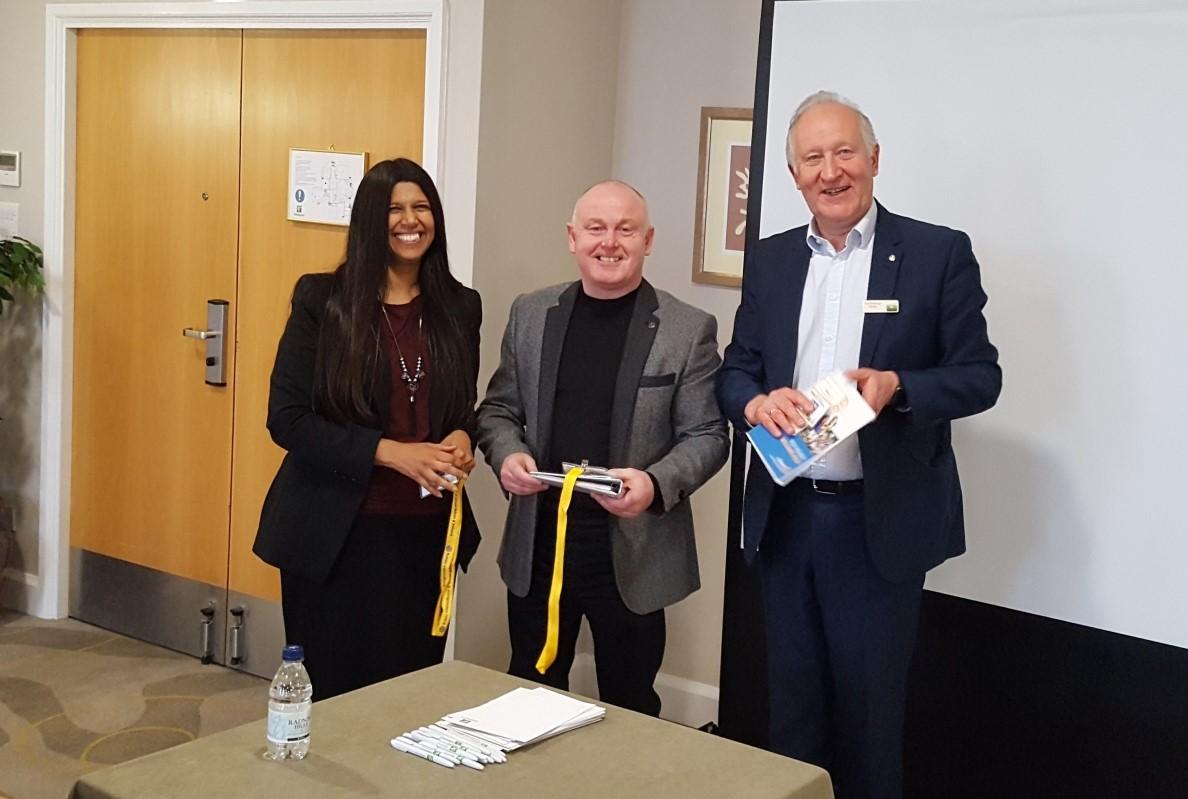 Corporate Membership is a relatively new category of membership for Kenilworth Rotary. It enables several people from the same organisation to participate without each one having to become an individual member.
Corporate Membership is open to organisations of any size and within any sector, including the charity and voluntary sectors.
Current Corporate Members include Kenilworth School, The Holiday Inn, The Indian Ark Restaurant and Band Hatton Button Solicitors. Some organisations designate senior staff members, others have nominated representatives at all levels within their business to enable them to develop confidence, networking and communication skills.
Corporate membership is mutually beneficial for the corporate members and for Rotary as well as the charities that we support. Corporate membership can help organisations to fulfil some or all of their 'Corporate Social Responsibilities'.
Rotary is fun and gives the chance to put something back, individually and as part of the corporate team.
The Rotary Club of Kenilworth has two meeting options, individual and corporate members may attend either or both.
Networking & Projects: this shorter early evening meeting is ideal for corporate and working members who have limited time. We meet every third Thursday in the month in an informal and project focused environment. Our aim is to 'get things done' in an enjoyable way whilst respecting the time limitations of working people. This forum also includes some joint projects with business and the Kenilworth School Interact Club ('junior' Rotary).
Monday Meetings: Corporate Members are also welcome to attend the more traditional Rotary meetings comprising a meal usually followed by a speaker. This is an opportunity to spend time with wider club membership including many of our long-standing members. These meetings are held each Monday (except the third week of each month) at the Holiday Inn in Kenilworth, 6.30 for 7pm
If you would like to find out more about the work we do, you are very welcome to come along to any of our meetings, without obligation. Alternatively, we can arrange a time to meet for informal discussion if that is more convenient.