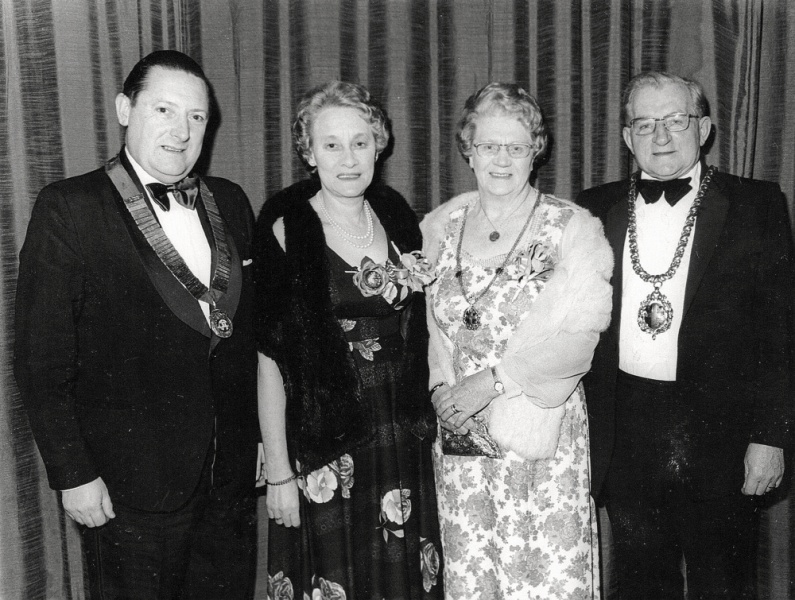 We believe this photo was taken at the President's Evening event in March (?) 1976.
It shows President Jim Tough with his wife
and the Mayor of Durham, Councillor Clifford Ellison with the Mayoress.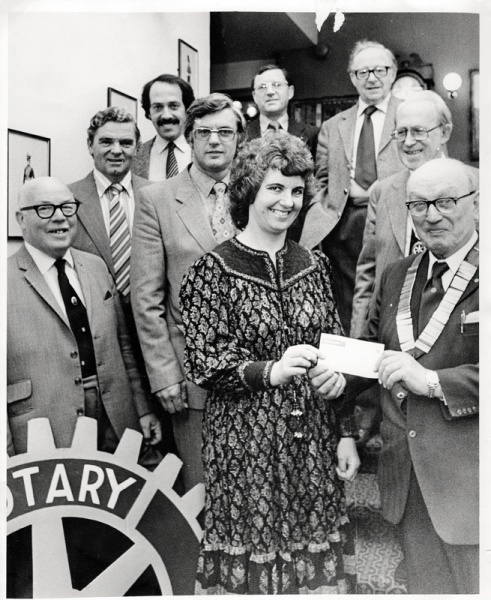 This photo appeared in the Durham Advertiser dated June 6 1980.
It shows resident George Pennington (father of our current member John Pennington) handing a cheque for £1000 to Mrs J. Wynn, the head teacher at "Durham South View School, Aykley Heads" (was this the predecessor of the Trinity School?). The money was to go towards the purchase of a mini-bus for the handicapped children at the school.
Rtn. Brian Peart was the Community Services Chairman at the time and had organised a number of fund-raising events to help this worthy cause. He is standing just behind
Mrs Wynn.

We've been able to identify two other people in this photo.

Tom Wilkes, on the left (still with us) and Jim Bimbi (of city-centre fish & chip shop fame) with Brian. Can anyone identify any of the others? Please let me know if you can.

EC