RISE AGAINST HUNGER - Networking & Projects Meeting
Thu 16th November 2017 at 17.30 - 19.00
WE NOW HAVE AN EVENT SPECIFIC WEBSITE WITH THE LATEST INFORMATION ON THIS PROJECT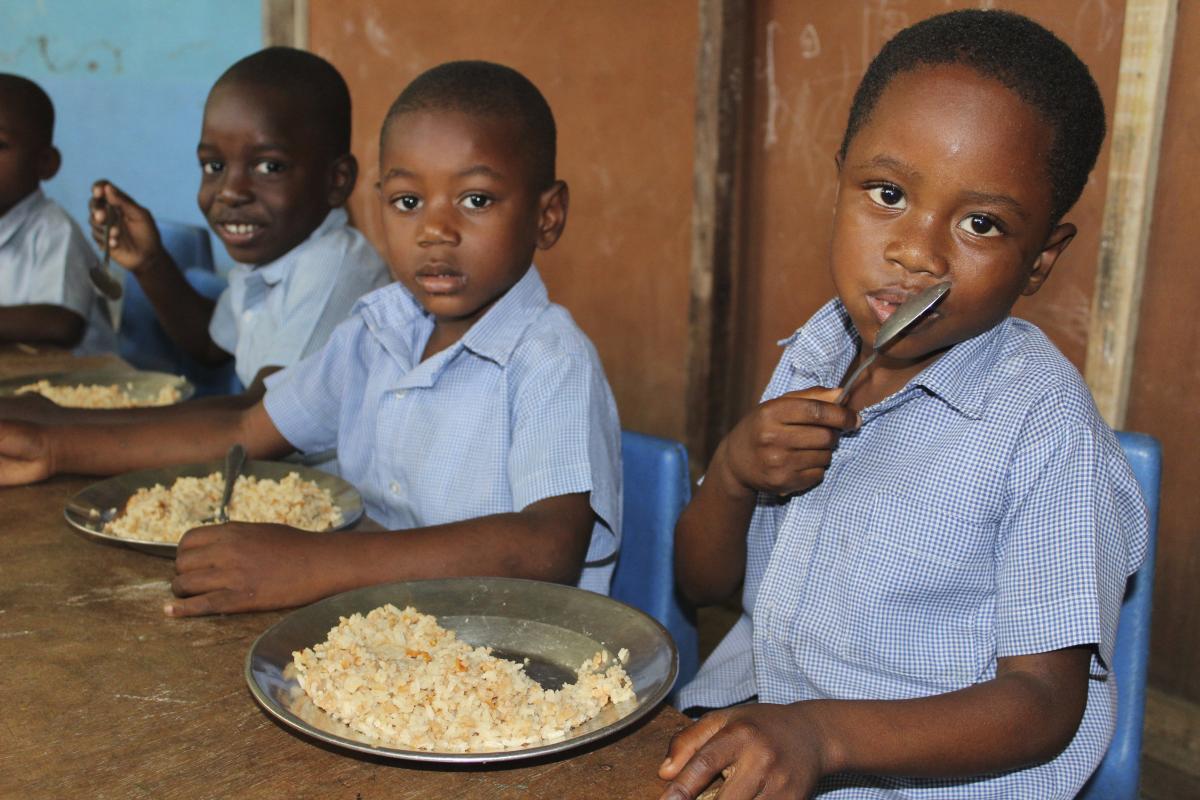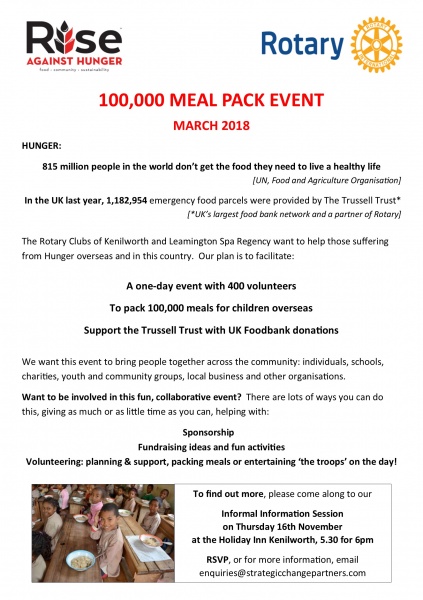 Please visit https://www.rotary-site.org/tackling-hunger for more details
Rise Against Hunger is an organisation we want to support as a joint undertaking with our local Rotary Clubs.
Background: We heard at our conference this year from Rotarians Irene and Eric Russell, Warrington Rotary Club, who inspired 29 clubs in their district to work together to fund and organise a meal-packaging event that would provide over 100,000 meals. Later in the day we rolled up our sleeves donned gloves and caps and joined others in an extremely well-organised meal-packaging session that was great fun.
Proposal: Our aim now is to enlist local clubs who would be interested in joining us to bring a Rise Against Hunger meal-packaging event to this area. Together we would set our goal and then get cracking with fund-raising, choosing a date/venue and enlisting volunteers.
We have invited Rotarians Irene and Eric Russell from Warrington RC to speak at our November meeting. Their talk will include:
· Background of the charity Rise against Hunger & their links with Rotary & their involvement
· Story of the Warrington 100k meal pack event
· Impact visit to Kibera, Kenya
· How clubs and districts can get involved
· Project planning, fundraising and volunteer engagement
· Rise against Hunger and Rotary in the UK
· Questions and answers
Please check out the website www.riseagainsthunger.org you can also read Irene & Eric's story - Blog, Growing the Movement, May 2017, 'UK couple travels far & wide…'
Rise Against Hunger
We do hope that Rotarians, volunteers and guests will join us to find out more and get involved in taking this idea forward to fruition!