Community Noticeboard/ Cantiones Chamber Choir @ Holy Trinity Church 7.30pm
Sat 1st April 2017 at 7.30 pm - 9.30 pm
Cantiones, Oswestry's Chamber Choir has been singing high quality music for 30ish years.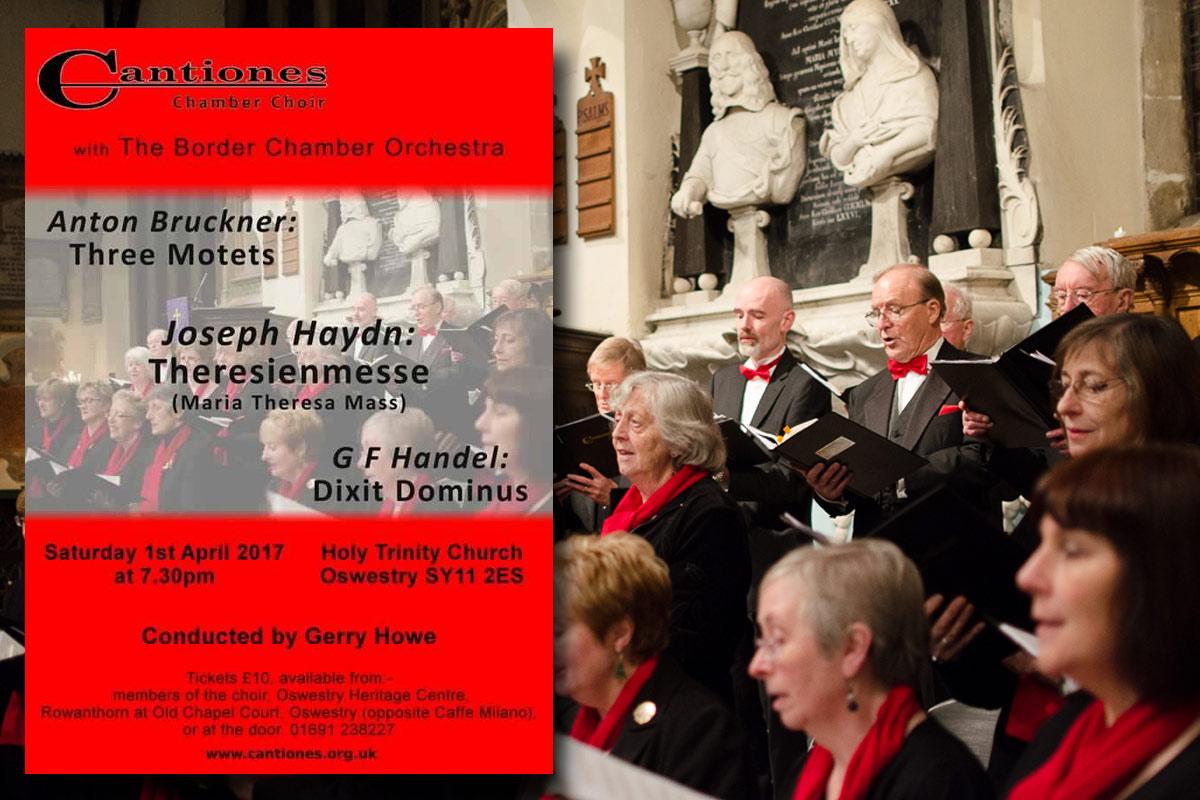 Show related pages
Message recieved from Sian Jones of Cantiones Choir inviting members to come to their next concert on 1st April at Holy Trinity - poster below.

Rehearsals are going really well for what is going to be a fantastic concert of fabulous music. On 1st April, we'll be at Holy Trinity Church, singing with a professional orchestra and professional soloists in a fantastic programme of music by Haydn, Handel and Bruckner. Regional professional musicians and soloists from Birmingham Conservatoire will make this an uplifting musical evening. Tickets are now on sale from members of the choir and from Rowanthorn, Oswestry. Don't leave it too late!! Please join us!