A taste of the Cape
If you want to learn about something, you ask an expert, someone with first-hand knowledge.
Which is how one evening recently, Rotarians and friends found ourselves being regaled about the wines of South Africa by Debbie Bass who, with the her husband, own Cape Wines and Foods on the Laleham Road.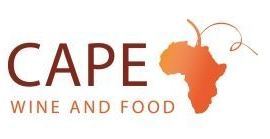 Debbie was born in Bulawayo, Zimbabwe where she spent her early childhood, before relocating to the Cape in South Africa where she started her love affair with South African wines, and through visiting many of the vineyards, leant a lot about wines, what grows best on which soils and in which climates; the aromas that assail one's nose as you swirl the wine around in your glass, and the flavours that assault your taste buds as take that first sip. She explained there are three S's to tasting wine - the swirl, the sniff and then the sip. She talked to us about the crisp clear white wines such as the Chenin Blanc and Sauvignon Blanc, and the richer more yellowy colours of the Chardonnay. We also heard about the rich diversity of the red wines, in particular South Africa's own Pinotage; she explained that this was a result of crossing the vines of the Pinot Noir with the Hermitage (known more commonly outside South Africa as the Cinsault variety) to create this variety unique to the Cape, though it is now being grown in other regions around the world. It has its own deep purplish colour, with hints of banana, bramble and tropical fruits on the tongue.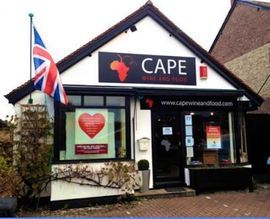 Debbie and her husband came to the UK in 2002 for a two year visit and 15 years later are still here. In 2004, Debbie formed Cape Foods, another of her passions, and in 2013 she and her husband acquired Cape Wines.
But it wasn't just all talk. Debbie brought with her a bottle of Avondale Chenin Blanc, which was very well received as we tasted its freshness and its fruity palate. Then Debbie popped the cork (actually it was a screw top, but isn't there something satisfying as you hear a cork as it pops from a bottle?) on a Diemersfontein Pinotage, which interestingly has a subtle coffee taste. Again many sighs of appreciation. Debbie tries to look for those special wines that are'nt going to bankrupt you, but provide a very satisfying experience.