Community Noticeboard/ Dee Valley Rotary Club Fashion Show for Cancer Research - International Pavilion, Llangollen
Sat 13th May 2017 at 6.45 pm - 10.00 pm
Could I please ask you to invite the members of the Oswestry Rotary club to an up coming event that we Llangollen Dee Valley Rotary are hosting?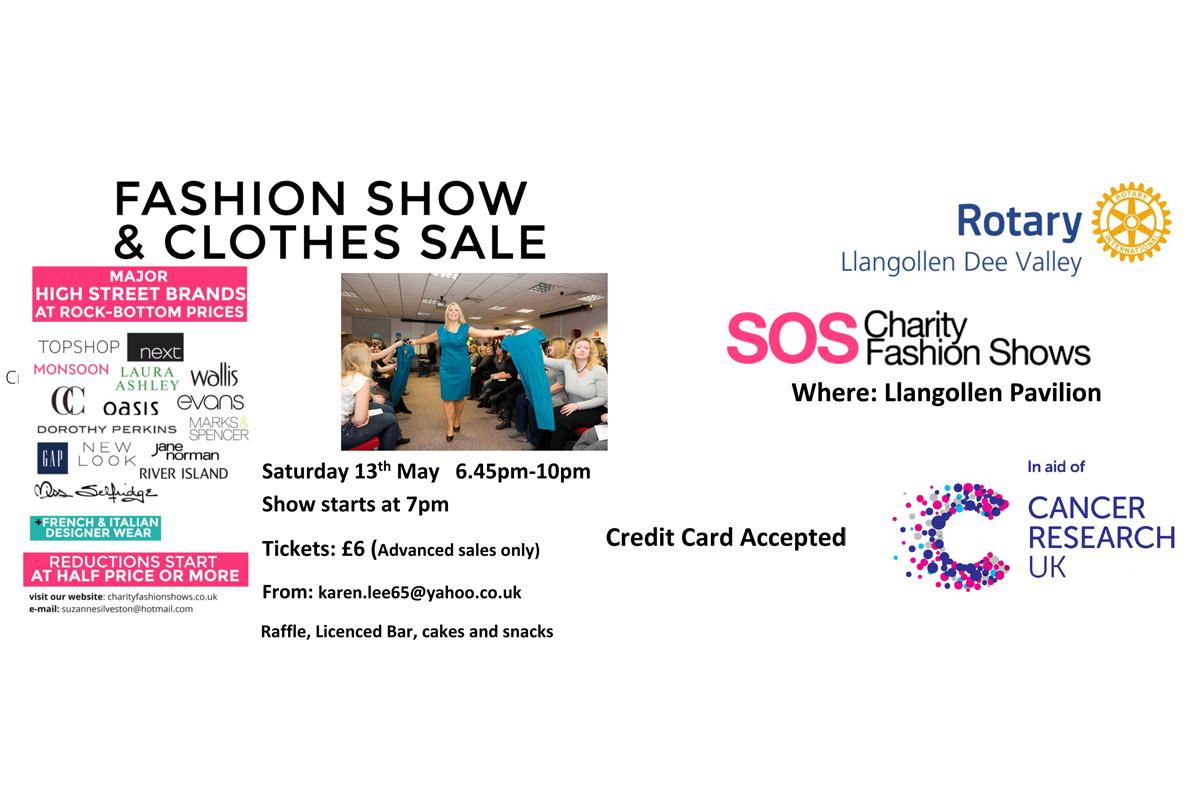 Show related pages
*** STOP PRESS ***
To all the members who help spread the news bought tickets, and come along to the LLangollen Dee Valley Rotary Club SOS charity fashion show.

I would like to inform you that we made a total of £911.02 in aid of Cancer Research UK.

A great night was had by all, so many thanks for your help and support.

A big thank you to Chris, for stepping in at the very last minute (as she came through the door) for modelling you are a STAR.

Karen Lee
President Dee Valley
---
We are hosting a SOS fashion show at the Llangollen Pavilion in aid of Cancer Research UK on Saturday 13th May 2017. Event starts at 6.45pm with show at 7-10pm. Tickets are on advance sale at £6. Available through meby email karen.lee65@yahoo.co.uk.

I have attached a poster if anyone could please help us advertise the event.

I had trouble getting the PDF that was sent from SOS to hold all the information needed so have been hand writing on the "In aid of Cancer Research UK".

Thank you for your time and any help you can give us.

Karen Lee
President Dee Valley