Little Green Fingers of St Joseph's Eco Group
Grant from the club supports school garden initiative at St Joseph's, Inverness
Pupils from St Joseph's Primary (Inverness) Eco group are brightening up their school grounds thanks to a grant from the Rotary Club of Inverness Loch Ness. The grant has been used by the pupils to buy trees, tubs, shrubs and herbs as well as hand tools.
Head teacher Mrs Christine Cameron said
'As St Joseph's is a city centre school without even a single blade of grass the children in the Eco Group wished to include greener space. With support from the Rotarians the pupils now have tools to create their own urban garden. For the first time, since St Joseph's opened in 1943, trees are growing in our playground, potatoes, onions and herbs flourish within a walled garden and daffodils and crocus bring colour to the window ledges. The children are so thrilled with the trees purchased from money provided by the Rotarians they have named them – The Tree of Friendship and the Teamwork Tree. This is the beginning of our green legacy which the Eco Group will nurture and develop with pride.'
" At St Joseph's we are now able to grow plants and have wildlife come. Our school is greener and cleaner. We use brushes and litter pickers to keep our environment clean." Joss MacLeod P6
"I really like using the tools especially the secateurs for pruning" Mercedis MacLennan P6
" There's a bird's nest in the tree" Leo Erdmanis P1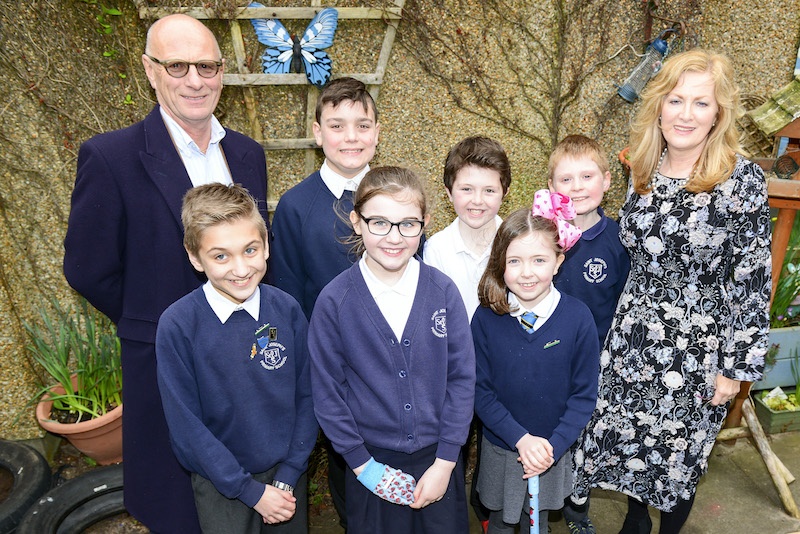 The Loch Ness Rotary local grant scheme is funded by the Automata in the Eastgate Centre. Groups to benefit include Special Needs Action Project (SNAP), L'Arche, and Shopmobility among others. Application can be found on the News and Links area on this site and click on "Inverness Loch Ness Rotary Grants Scheme", or you can copy the link below and paste it to your browser.
https://form.jotformeu.com/62505481888365
Further information from John Considine 07714332923.