Charity Art Event 2017
Our popular Art Event evening wil take place in the Ballroom of the Marcliffe Hotel at 7pm on Sunday 14th May 2017. (Doors open 6pm)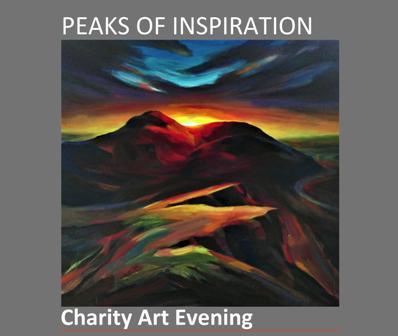 Stewart Spence owner of the Marcliffe Hotel has once again generously donated the use of the Ballroom for our annual Art Event.
This year national award winning artist Michael Samson makes a return appearance for the event.
Michael will again create a picture in front of the audience who will follow progress of the picture being captured live using a high-quality CCTV system projecting onto a cinema sized screen.
At the end of the evening the picture will be auctioned for charity.
There will also be some of his paintings on sale in the gallery.
The proceeds from the evening will be donated to Easter Anguston Farm, War Child and other Rotary charities.
Tickets may be obtained on line by clicking here, or at Milton of Crathes, Banchory, Gallery At Fifty Five, Stonehaven, and Larks Gallery, Ballater, as well as any member of the Rotary Club of Aberdeen Deeside.
For more information about the Artist Michael Samson view our flyer.
Find us on Facebook