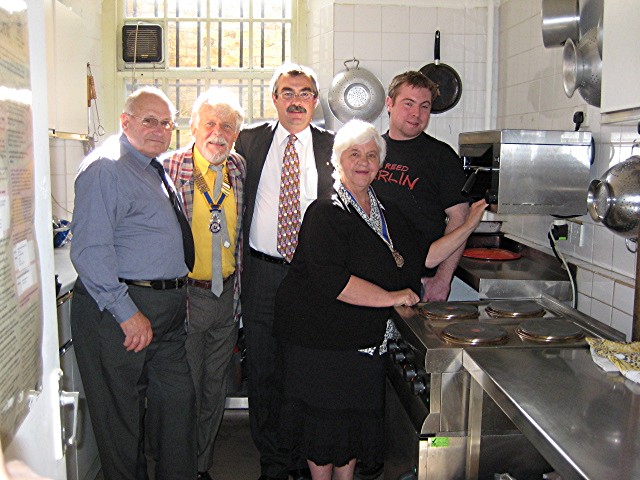 TWO ROTARY CLUBS HELP TO KEEP SUPPLY OF HOT FOOD AT THE VINEYARD PROJECT, RICHMOND.
Following a chance meeting at the Rotary Clubs "Awareness Tent" at the St Margarets Fair this summer, one of the Trustees of the Vineyard Project in Richmond, Joanna Gregory, contacted the Rotary Clubs of Richmond and Kew Gardens to see if they could help with an emergency.
She explained that two essential items of their catering equipment, an electric grill and a hob, had become dangerous for use. Thus the provision of regular hot snacks and other meals for their homeless clients was becoming impossible.
Rotarian Arthur Davis, Community Service Chairman of the Rotary Club of Richmond, immediately visited the Project in the Vineyard, Richmond to determine the exact nature of the equipment needed. With his business catering contacts, he was then able to source the two items at very competitive prices.
The Club Councils of both the Rotary Clubs agreed to share the cost of the 2 items, which was just under