Experiences of an Australian Rotary Club
David Barwick gave us a summary of his visit to a Rotary Club in suburban Melbourne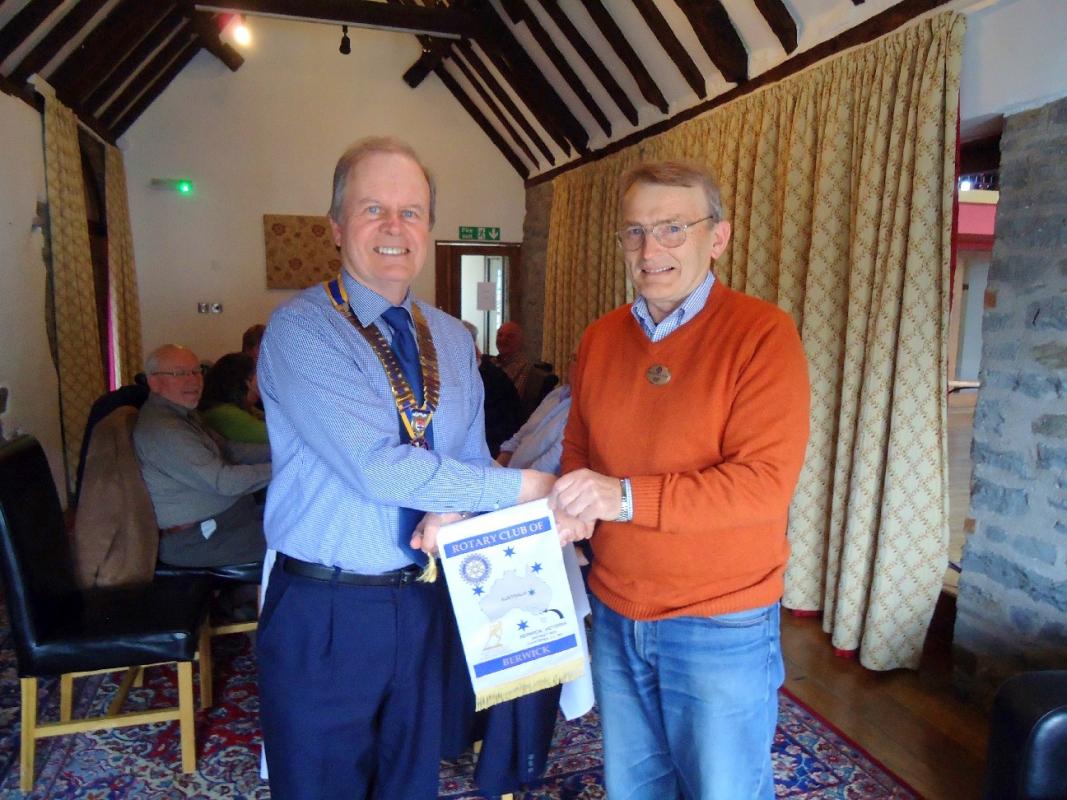 Show related pages
Club member David Barwick extended greetings from President Mark and members of Rotary Club of Berwick, Victoria, which has approx 70 members. David attended two of the Club's weekly meetings - some club members remembered David from a previous visit 3 years ago.

The club is dual gender. It is very energetic in the local community and raises about A$100,000 a year for charitable giving. The meal included a choice of 3 mains and one dessert and cost $30 (£18/£19) Unlike our club, the formal parts of each meeting do not include grace but the Australian national anthem is sung, facing the national flag. The Club President doesn't preside over evening, instead members chair the meetings by rotation.

David stayed with Sjaak and Joy Kusters, who were great hosts, particularly when the 'bar' opened at 5pm each afternoon. Both are Rotarians and David said "I think I became an honorary Aussie, particularly when Sjaak announced that I was a 'non-whinging Pom' at a meeting of SODS" SODS stands for the "Society of Deserted Spouses" which meet in a Rotarian's home for a BBQ one evening each month.
David was thanked for his insight into the workings of an Australian Rotary club and it showed us that, although we may run things differently, we all support our communities and share a special friendship bonded by this common goal.