Community Noticeboard/ How Agnes Hunt Founded Derwen College - Derwen 90 Lecture, The Orangery Restaurant
Tue 13th June 2017 at 10.30 am - 12.00 pm
Marie Carter, Archives Officer at the Robert Jones and Agnes Hunt Orthopaedic Hospital will be giving a talk entitled 'Self-Supportng Citizens' How Agnes Hunt Founded Derwen College. Part of their 90th birthday celebrations.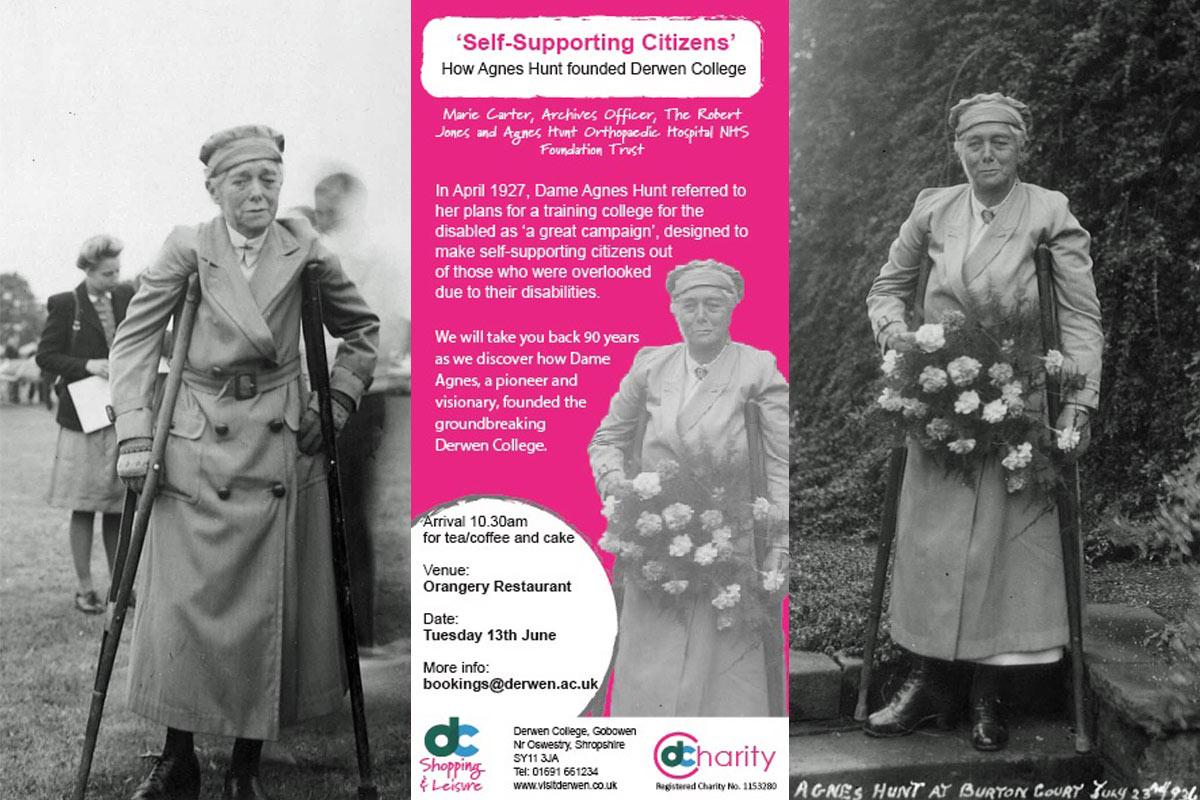 Show related pages
Agnes Hunt has been described as the 'Florence Nightingale of orthopaedic nursing'.
You are invited to attend this lecture in The Orangery Restaurant at the Derwen College as part of their 90th Anniversary Celebrations.