Walking Football 2017 - update!
Join in - Over 60? Want to get fit? Want to play football?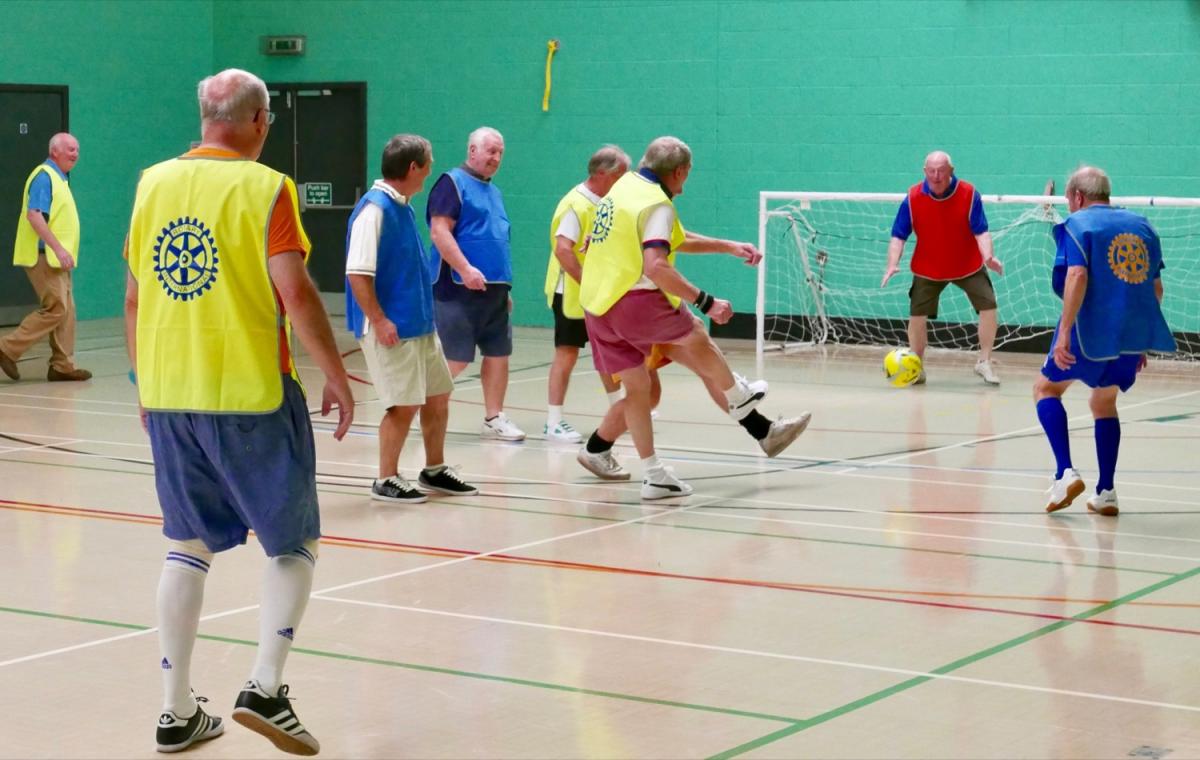 The Walking Football Cub, started by Barton Rotary Club and now organised between the Rotary Club and North Lincolnshire Council is held each Tuesday at 9.45am in Barton Baysgarth Park Sports Hall. New members are welcome, the sessions are for over 60's, male or female and a great way to get fit!
The Barton Rotary Walking Football Club was originally organised by Rotarians Roger Nowell and Colin Salter, following a visit to the Rotary Club by a representative of Lincolnshire F.A.