Working with Rotary in the Community
We are a group of 1.2 million business and professional people operating in nearly every country in the world, helping our communities both locally and internationally.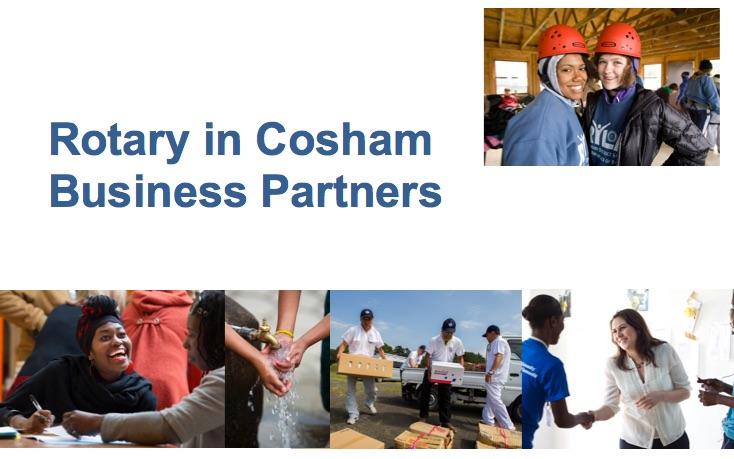 Why we want to invite you to help develop:
COSHAM CARES aims to engage all areas of the Cosham & Portsdown area community, schools, businesses, groups and individuals, to support people in our communities. We hope to form a steering group to help organise even whether it be be fun runs, festivals, quiz nights, firework displays, race nights, interesting speakers or arranging working parties to help in the community.
We believe Business Partners can help us develop this initiative so that Cosham Cares provides our partners with the opportunity to really make a difference to the lives of local people.
We also would like to encourage Business Partners to be advertising that they promote and give good customer care and service. Rotary has an ethical code to help clarify this ethos and we hope by being a Business Partner you would be proud to demonstrate this by your actions in the community your business serves.
THE FOUR WAY TEST
Is it the truth?
Is it fair to all concerned?
Will it build goodwill and better friendships?
Will it be beneficial to all concerned?
For more information and a discussion about Business Partnership please email: tim.mason.rotary@btinternet.com