Music Concert
Sat 30th September 2017 at 7.00 pm - 10.30 pm
Music Concert at the Cowshacc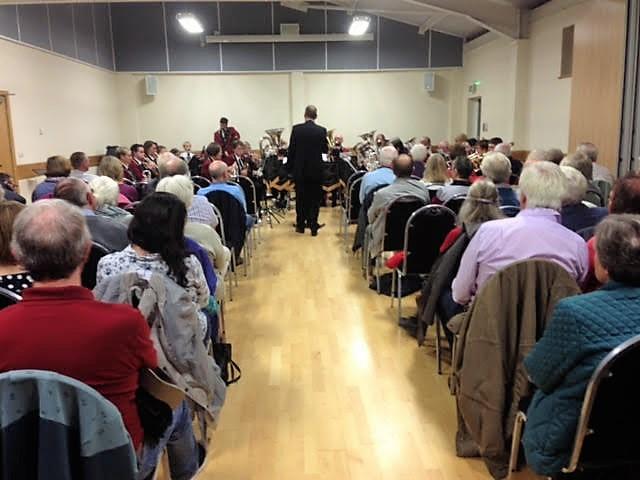 There was a good attendance for the concert at the COWSHACC community centre, and the Porthywaen Band gave a good account of themselves as they took us through a programme of music from the swing era.
Their very young percussionist (11 years old and just starting at Ellesmere College) was a standout. It was a very entertaining evening which even included one or two opportunities for the audience to join in.
The set included some favourites from war films such as The Great Escape and Saving Private Ryan. Snacks were available, the bar open and a raffle was drawn during the interval. The proceeds will be divided between the President's charity for the year, Dementia Friendly Welshpool, and the general charity account.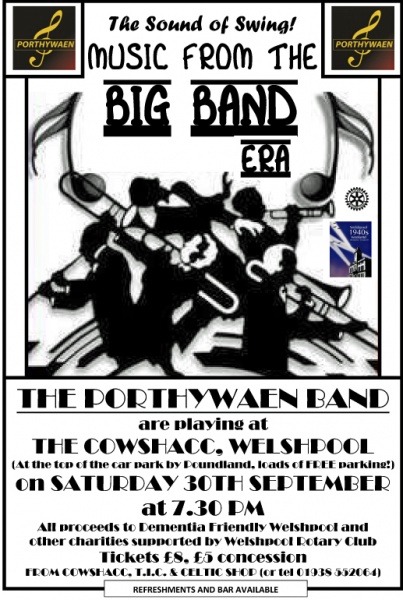 Details and sign-up sheet to be circulated nearer the time