Member - Kevin Lee
How did Kevin Lee get into Wimbledon?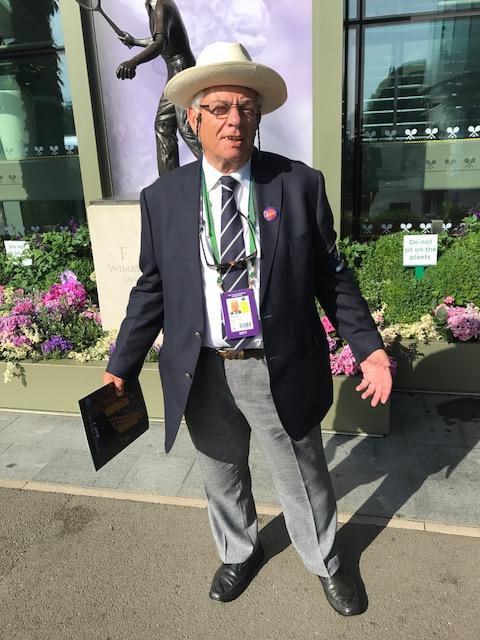 As a child of infant school age, I used to come home from school and watched tennis on the family black and white tv which was a very big cabinet with a very small screen which required me to constantly have to adjust the horizontal and vertical holds. At that age, I had no idea how close I lived to the Wimbledon tennis club.
As I grew I went to Wimbledon as a spectator. I joined the Royal Navy in 1967 and one year whilst at Wimbledon, I saw a sailor and wondered how on earth he got a job at Wimbledon. He told me and from then onwards I kept my eye out for the small classified ad that only came out once a year and applied whenever I wasn't due to be at sea. I didn't work every year but remember 1974 my first working year and 1977 when Virginia Wade won in the presence of HM The Queen. My lady year as a service steward was 1990 and I needed to find a way of coming to Wimbledon and so I spoke to the Chief Steward. He invited me in 1991 but I couldn't go so thought that was the end but I was invited again in 1995 and have been here ever since - missing only the times when my late wife needed me to care for her. I am on court as I write this and hope to for continue for a few more years.
11th June 2017
Kevin Lee