MOST YEAR's we have had a Duck Race and ticket sales provides funds to support our Dictionaries for Every Local Junior School Pupil programme.


There was no race in 2020 or 2021 because the Witham Carnival was cancelled because of the covid-19 regulations, but we plan to be back in 2022 with our fleet of racing ducks. So read below what happened last time and be prepared for 2022.
The 13th July 2019 was a cloudy but warm day and just right for the Witham Carnival and the Rotary Club Annual Duck Race. The usual race course, along the River Brain from near the bowling green and under the Bridge Street bridge to the winning line, was well known to many who had bought a ticket for a numbered duck in the hope of wining a prize. As soon as the Carnival Procession had crossed the bridge, the ducks were tossed into the river and a few minutes later they began to appear under the Bridge Street bridge as they approached the Finish. Note one red duck - the first of a new class of duck reserved for corporate concerns in Witham who had sponsored the race with special red tickets priced many times the cost of an ordinary ticket. The first duck of the coporate red ducks won a hamper, donated by a sponsor, for the concern.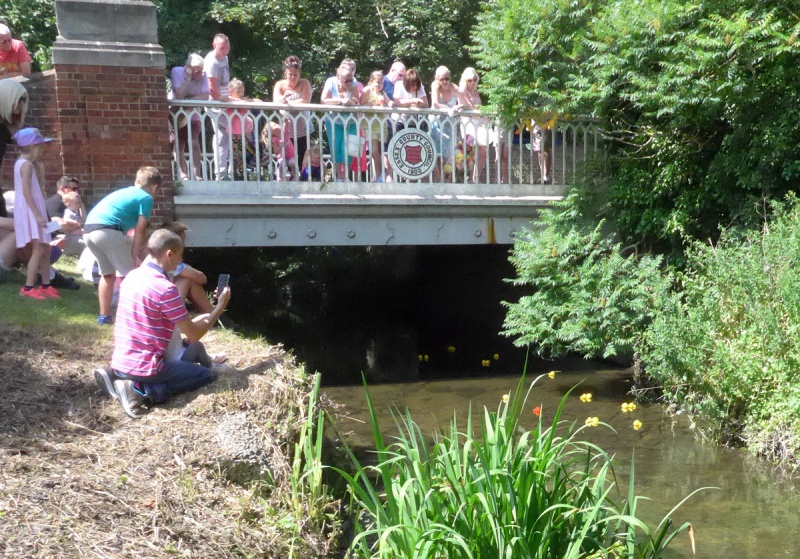 After the race, the straggler ducks had to be rounded up so they could be washed and stored for next year.