World polio day was celebrated in Scarborough by our club in planting purple crocuses in the centre of Scarborough and at Brompton by Sawdon Primary school.

With eradication now closer than ever, Rotary International in Great Britain and Ireland's latest campaign, Purple4Polio, is designed to unite communities to engage in activities as part of the final push to eradicate polio for good. For over 30 years, Rotary and its members have been committed to fighting to eradicate polio across the world. This will be the second time our club has got involved in crocus planting and this year we have been planting in collaboration with three local schools.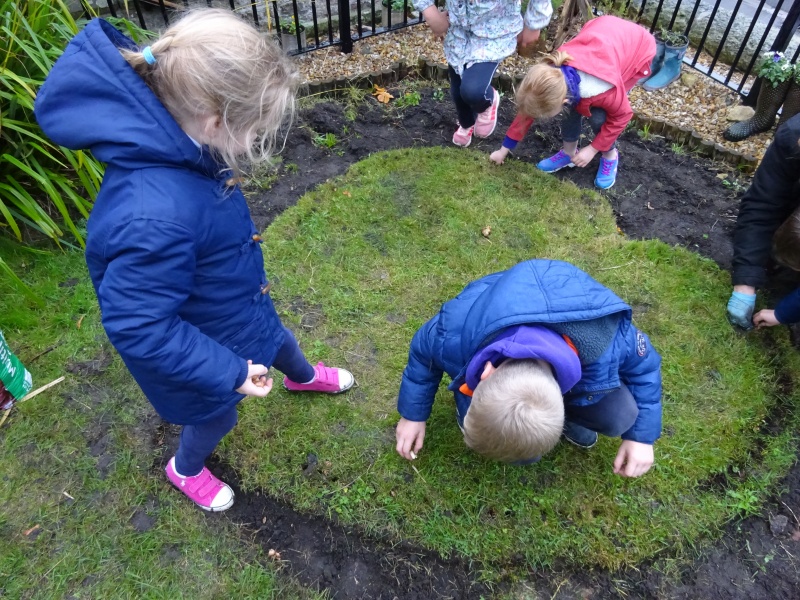 The heads of two of these schools, Chris Knowles from Newby and Scalby and John Logue from Brompton and Sawdon came to talk to us on Wednesday 25th October and it was very encouraging to hear their reports on how their pupils had participated in the planting exercise. The head of Gladstone Road School, Keith Wright had been, with a gang of his pupils, to the fore during the planting exercise on Valley Road. Next year we hope to get even more schools involved and, sometime soon, be able to announce that polio has indeed been eradicated.