Memorial Glass Panel on Worthing Pier to honour Tony Hill
Following the death of Tony Hill his family have commissioned a memorial glass panel in his memory on Worthing Pier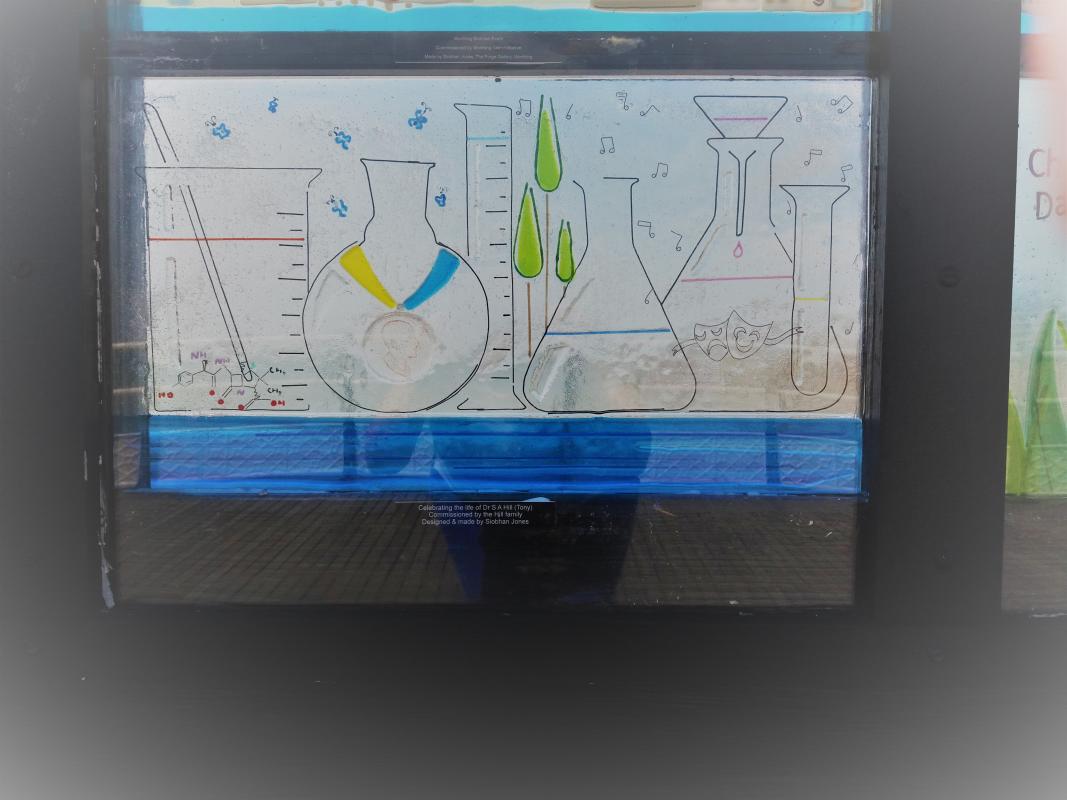 Dr S.A. Hill, widely known as Tony was a member of the Rotary Club of Worthing and one of its most active and enthusiastic supporters. He joined the club in 1976 and he served it for forty years. He died just after Christmas 2016 having worked very hard to help organise that year's Worthing Rotary Christmas Tree event in the centre of Worthing from where members collected for local charities. His energy level was amazing for someone in his eighties particularly as thirty years previously he had undergone heart by-pass surgery which allowed him to enjoy very good health until his death. Unfortunately he was taken ill quite suddenly and died within a matter of weeks. Tony had a devoted family and his life revolved aroiund them. His wife Pat was a wonderful support to him in all aspects of his very fruitful life.Throughout his time in Rotary he worked tirelessly and helped with many functions and events. He was a very popular member of our club and everyone was very shocked and saddened at his passing. He is very much missed both for his contributions to the club and as a very warm friend.
Tony who was a very modest man had a doctorate and spent his working life, after qualififying, as a research pharmacist and he came to Worthing to take up a post here where he remained for the rest of his life. He had many interests and was an enthusiastic member of Worthing Musical Theatre Company (formerly known as Worthing Light Opera Company). He was also a keen supporter of nature conservancy.
As a tribute to Tony his family commissioned a memorial glass panel which has been placed on Worthing Pier. The illustrations have four representative parts: his career in scientific research, his life in Rotary with the illustration showing his Paul Harris Fellowship Award, the highest honour that is bestowed by Rotary, his support for nature conservancy and his great love of musical shows, in many of which he performed at the Pavilion Theatre over the years.