On 25 August 2020 the World Health Organisation (WHO) Africa Region has been certified free from wild poliovirus, signifying a major milestone in the battle to eradicate the disease worldwide. Read the full story here.
In June 2017 Titsey Rotary organised a Cream Tea to raise money to support the worldwide campaign to eradicate polio from the world (it will be only the second disease ever to be completely wipen out). With help from our friends and supporters (and a top up from our charity funds) we were able to send £1,000 to Rotary's End Polio campaign.
However that £1,000 is now £3,000 - view this short video to understand why and to hear about Rotary's commitment to raise £150m over the next three years and the Bill & Melinda Gates Foundation's promise to match that amount 2:1.
This is a long-term project and in 2009 two family members of Titsey Rotarians joined a Rotary visit to Lucknow in India where they helped with vaccinations.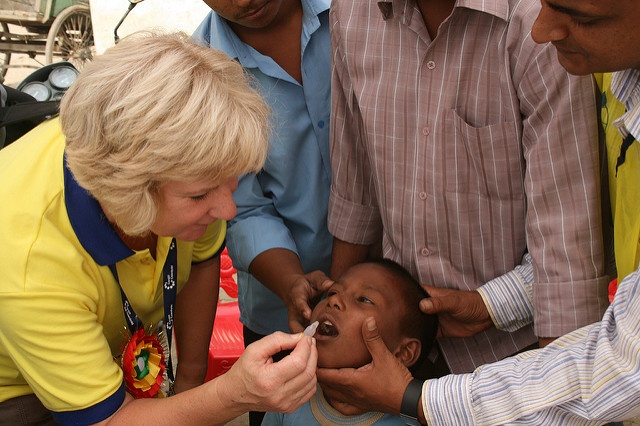 Eight years later see how Rotary's money is being used in 2017:
In addition to Rotary's efforts, on 4 August 2017 the UK Government's Department for International Development announced a further £100m in aid to support the eradication of polio.