Rotarian Phil Matthews is on the Run for Brighter Futures
He entered the Swindon Half Marathon on 3rd September to raise lots of money for the Brighter Futures Appeal for a Radiotherapy Unit at the Great Western Hospital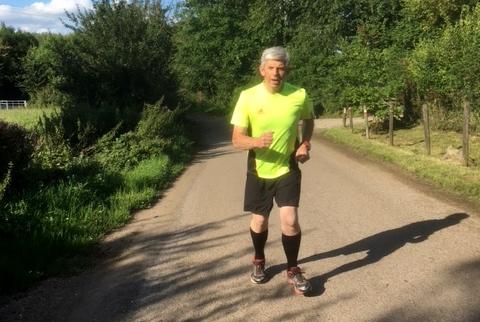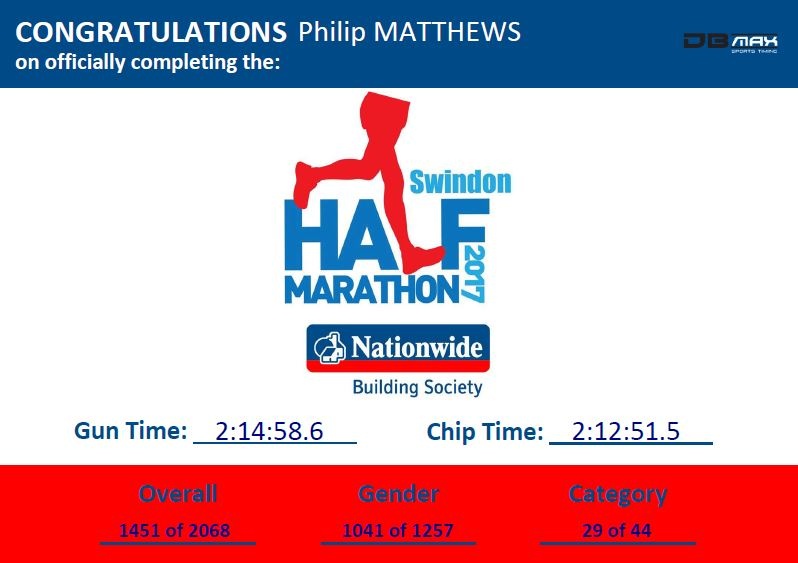 Rotarian Phil Matthews says:
"This was my first half marathon and I don't think it will be my last because I enjoyed it so much. The atmosphere was brilliant and although it rained the weather was good for me because I needed cooling down! Everyone was in good spirits; the average age of the runners was 38, and I believe the oldest runner was 80+. I entered because I wanted to raise lots of money for the Brighter Futures Appeal for a Radiotherapy Unit at the Great Western Hospital."
Phil is pictured looking fresh as a daisy immediately AFTER completing the course. He says: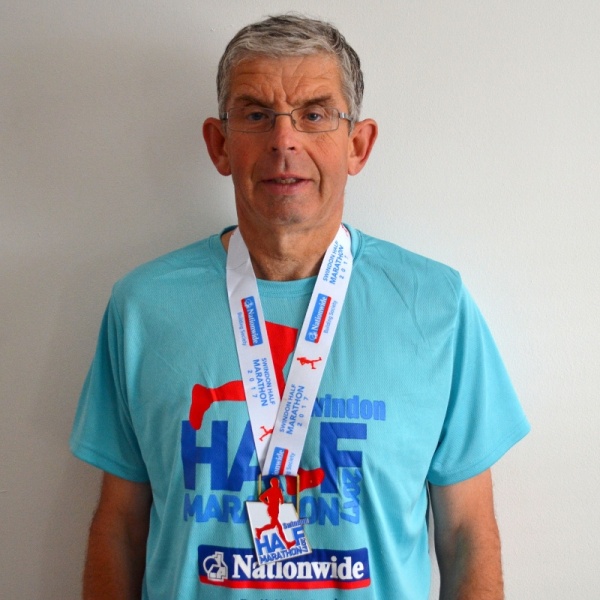 "Cancer affects 1 in 3 of us so everyone knows someone who has been affected by this dreadful disease, and indeed I and my family are no exception. There being no radiotherapy unit in Swindon the suffering of those affected is increased still further by the necessity of having to make daily trips to Oxford and back for perhaps just 10 minutes treatment at a time. A town the size of Swindon desperately needs a Radiotherapy Unit at the GWH.


I'm 61 years old, was born and raised in Wanborough and currently live in Bishopstone. I like trying my hand at most sports but above all I enjoy short-distance running. I'm not a member of any running club and I've not as yet run a full half marathon distance but I'm confident I can rise to the challenge of the Swindon Half Marathon and finish the course.

I've been an enthusiastic supporter of the world-wide Rotary movement ever since I joined the Rotary Club of Swindon North 10 years ago. I'm a Past President of the Club having served in that office in 2011/2012.

My Rotary Club, together with all the other Rotary Clubs in the locality, has been raising funds for the Brighter Futures Appeal ever since it was launched. The great thing is that for every pound the Rotary Clubs raise, two more will be added from a Rotary Grant.

That's why I will pay all my sponsorship money to the Rotary Club of Swindon North so that it can be trebled. Thanks to Rotary In Great Britain and Rotary International every £1 of sponsorship I can get on myself will become £3 for Brighter Futures.

I hope you will support this worthy cause by sponsoring me in the Swindon Half Marathon


You can sponsor me online by going to my fundraising page on MyDonate - click on this MyDonate button. Thank you very much."