Falconry Demonstration at a Partners Evening
With an audience of around 40; Fenland born Bradley Payne demonstrated his skill and dedication to the art of falconry at the Rotary Club of King's Lynn's partner's supper held at Middleton Golf Club on 7th August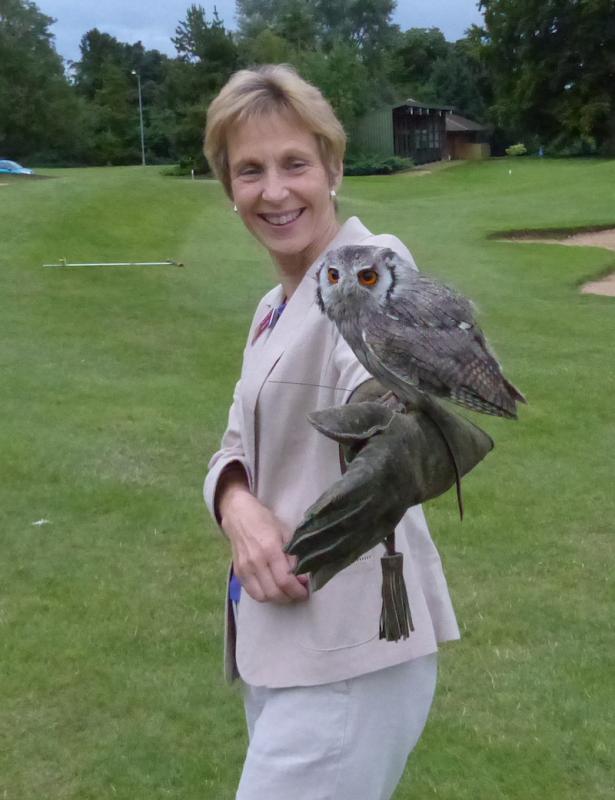 With an audience of around 40; Fenland born Bradley Payne demonstrated his skill and dedication to the art of falconry at the Rotary Club of King's Lynn's partner's supper held at Middleton Golf Club on 7th August.

Bradley brought three owls and a kestrel, of which the star was a barn owl named Caspar who enchanted those watching by eagerly flying from one gloved hand to another and always having his eye open for anyone with a camera.

The smallest bird Crystal, the White-Faced southern owl (in the photograph), was at first a little shy; it was her first time out free-flying, but once she started, this delightful little bird would sit boldly on the hand of a stranger with her big yellow eyes constantly looking for the next outstretched hand holding a morsel of food as a reward.

After the demonstration, Bradley told of how he had always been passionate about wildlife and the natural world and he brought each bird into the Clubhouse and told members of how he had aquired it; rearing them in his home from a chick to adulthood and explained how each was trained to become part of a very professional display, now operating as a successful business giving demonstrations both locally and around the U.K..