Quizzers dig deep for TWIGS
Fri 24th November 2017 at 18.30 - 22.00
More than 100 people reached into their pockets and their generosity leaves TWIGS with a pledged donation of £1,890
thumbnail view
This latest Quiz, organised jointly by the Rotary and Inner Wheel Clubs annually, was the most successful yet. Held for the first time at Swindon Supermarine it attracted an entry of 18 teams. But the quizzing was only secondary to the main objective of the evening which was to have a fun night out, to be served a nutritious 2-course supper, and to raise some money for a good cause. All for £12.50 a head.

Opening the Quiz question-master Alan Fletcher said there would be 10 rounds with 10 questions in each and then during a break after the 5th round the food would be served. He had also prepared a picture marathon for which written answers were required and he wanted those handed in during the break. In all, he said, it would be possible to score a total of 130 points.

However the questions were such that no team achieved anywhere near a 100% score. Obscure, some of the questions certainly were, extremely difficult to know some of the answers certainly were. And in the final analysis, from top to bottom, the teams' scores ranged from 69% (90 points) to a commendable 46% (60 points). Top to bottom was separated by just 30 points, so no team disgraced itself.

The eventual winner was a team called "5 go mad in South Marston" on 90 points.

Thankfully no-one went mad, far from it, an enjoyable evening was had by all. Rotary President Mike Helyer drew it to a conclusion by voicing thanks to Alan and Linda Fletcher, who devised and ran the quiz; to the ladies of the Inner Wheel Club who had made the Ploughman's platters and enough yummy desserts for some people to have seconds; and to all present for their generosity in the raffle and their donations at the liquid refreshment bar.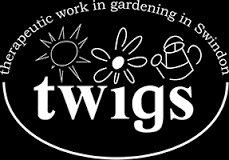 TWIGS is a local charity based in Cheney Manor Swindon. TWIGS website


The Quiz was held on Friday 24th November 2017 at the Supermarine Football Club, Supermarine Road, Swindon, SN3 4BZ at 6.30pm for a prompt 7pm start