Evening meeting. Rescheduled Quiz night; Vote = Olwen John; Cashier = Phil Owen
Wed 8th November 2017 at 6.30 pm - 8.00 pm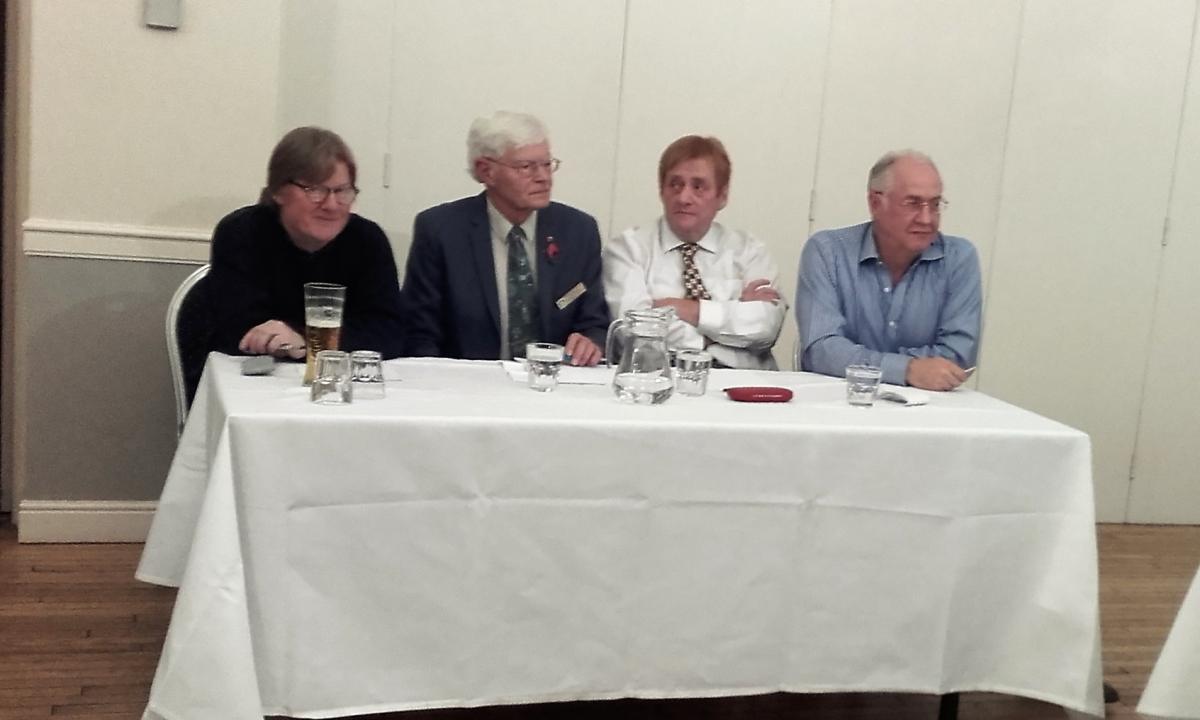 Wednesday evening November 7th saw the second round of the District quiz.
We were at home to Newtown, and at the end of the 11th (penultimate) round our lads were one point ahead.
Then disaster struck when Broadcasting came up.
Newtown scored seven points to our zero, the final score being 60-54.
But it was a fun evening and that's the main thing
L to R - Phil Owen; Dennis Duggan (Captain) Tim Platt; Nick Rushen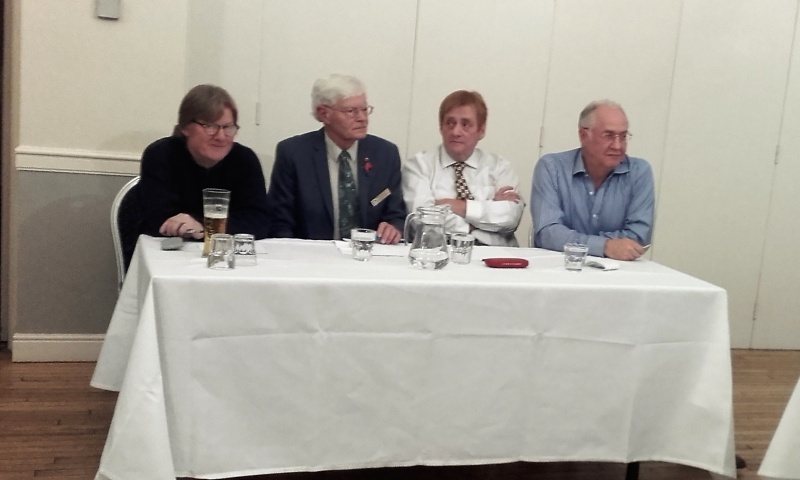 Food
Carrot & Lentil Soup
Braised Beef, Yorkshire Pudding and Pan Gravy