A 6.5 mile race on the River Wye attracted over 60 raft entries on Sunday 3 September arranged by Monmouth Rotary in support of St David's Hospice.
A team from Stonehouse Rotary of Bryan, Julian, Mike and John achieved a creditable 7 th position in one hour 45 minutes in damp and breezy conditions.
John said 'our craft is a rebuild of an earlier 8 man raft to a reduced length for 6 rafters, but reduced further to 4, after major damage on the river two years ago.
Thank you to our sponsors and Piller Power Systems for supporting Rotary Foundation charity.

Please see attached photos from the event.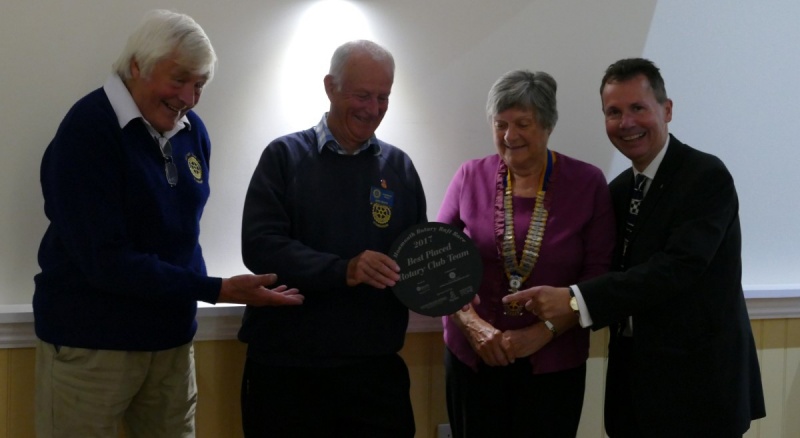 We have also, once again, won the best Rotary team, entry from the race.
See the Winners Slate Trophy being presented to 3 of the teammembers - Bryan, John and Julian by President Yvonne.
Well done guys!!