Donations to ShelterBox for Hurricane Irma
A link to ShelterBox website to enable you to make a donation.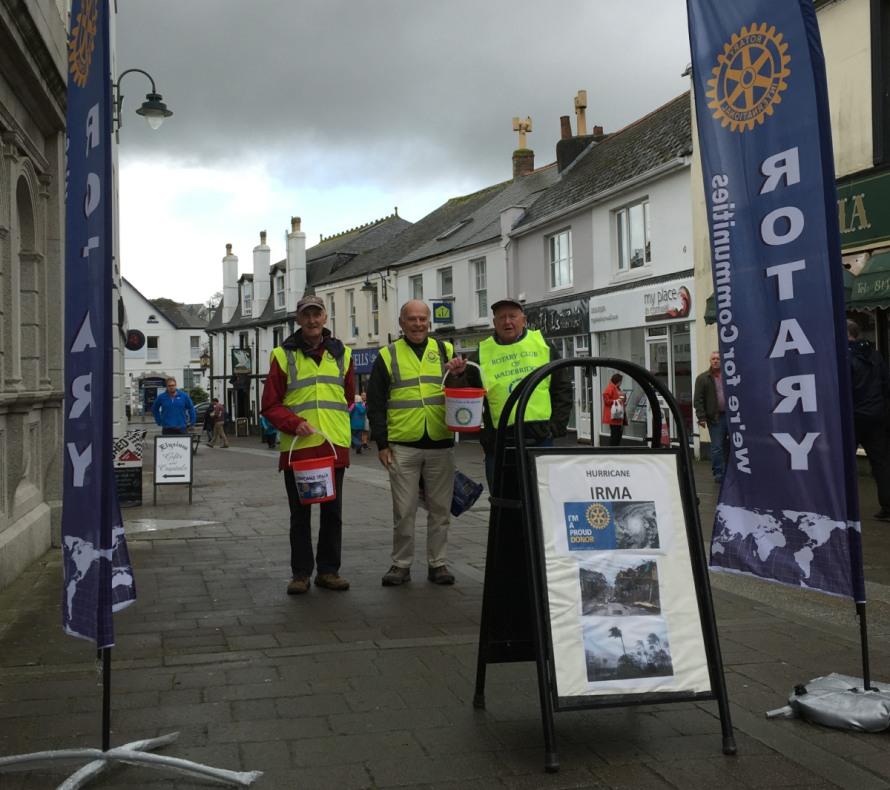 Show related pages
A street collection by Wadebridge Rotary Club Members
Hurricane Irma
Category 5 Hurricane Irma is currently barrelling through the Caribbean with sustained wind speeds of 300 km/h.
We are sending out a highly-trained ShelterBox Response Team today to understand how we can help the families who have lost everything. We already have 2,000 ShelterKits stored nearby in Panama.
Since Tuesday, Hurricane Irma has wreaked havoc in the Caribbean, flattening homes on St Martin, Barbuda, Puerto Rico, the Dominican Republic and Haiti. Cuba and Florida are still in the potential path of this ferocious storm.
As well as being home to communities who are particularly vulnerable to these storms, many of these countries are also holiday destinations with high numbers of tourists from across the world.
We've supported communities in several of these places before, including Haiti after the massive earthquake in 2010 and Hurricane Matthew, which hit last year. We also have a strong network of contacts, partners and Rotary connections in the region.
We urgently need your support to reach the most vulnerable. Please act now to help families devastated by hurricanes and flooding in the Caribbean, as well as other disasters around the world.