Charity Partners/ Work with Pearl of Africa (one of our chosen charities)
Details of trip to Uganda for school roof project and Pearl of Africa Children's Choir UK Tour 2017
Trip to Uganda for school roof project
A successful district grant bid last year resulted in a team of Rotary members and supporters travelling to Uganda in April to place a commemorative plaque on the walls of a newly extended and reroofed primary school just outside Kampala.
The grant, which was match funded by various fundraising events held by Clocktower Rotarians and members of the Pearl of Africa Child Care charity, raised the £3000 needed for a two metre extension to classrooms, in order for the school to be recognised as a centre where final examinations can take place. The old roof, which leaked, and its wooden supports, which had been eaten by termites, was been raised and replaced.
The team travelling to Uganda have links to the Molly and Paul Child Care Foundation - a non government Ugandan charity set up to provide homes, education and medical attention to over 2000 orphaned, homeless or destitute children living in and around Kampala.
The team from Clocktower Rotary, headed by Liz Tonge, did not travel empty handed. They received enough donations of clothes, toys, educational equipment and medical supplies from the local area to fill 16 large suitcases which were distributed to the schools, orphanages and clinics belonging to the foundation.
'Every one of the 250 orphaned or destitute children living in the ten crowded homes that make up Kamuzinda Children's Village received the gift of clothing or a toy - something that Annet, a director of the Molly and Paul Childcare Foundation, has never seen before. 'The children, often sharing two or three to a bunk, keep all their life belongings in a small metal box. It was just heart wrenching to see the look of joy on their faces when they saw the gifts we had taken.
They also took generous donations of cash which they used to continue the building project by replacing the floors, doors and windows, and funding the plastering of walls.
A highlight of the trip was being able to fund a special Easter Monday celebration for all the children of the village plus many local village children.
The team helped prepare and serve up a special feast of rice, matoki, beef, ground nut sauce, cabbage and chapatis, as well as funding music and entertainment. The adults at the village said it was a day they would never forget!
And a very special moment came when one Rotary member presented a new wheelchair to a teenage disabled Polio victim who couldn't attend school because his old wheelchair, made from a plastic garden chair, had lost a wheel.
The team are continuing to raise funds to complete the extension work on the school by providing glazing for the new windows. And plans are already in the making for a return trip next year, when they hope to finish off by painting the building inside and out...
President of Ormskirk Clocktower Rotary, Sue Wilson, is both thrilled and proud that members of the club have undertaken this sort of challenge.

Molly and Paul - Pearl of Africa Children's Choir UK Tour 2017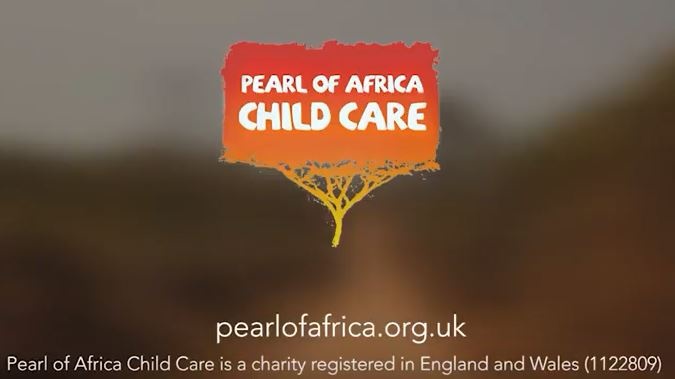 This is a video - click on it to watch !