Chiddingfold Bonfire Collection
Sat 4th November 2017 at 17.00 - 22.00
.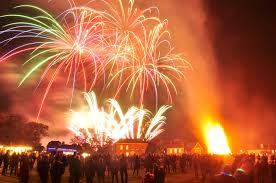 We have been asked by the Chiddingfold Bonfire Committee to assist with the collections on 4th November.
Following the briefing at The Club meeting on 12th Oct when David Rauch asked for volunteer collectors; Can those who are willing to collect at Chiddingfold Bonfire on 4th November please put name down on the online attendance form.
Timings:
1700 – Assemble Jenny Masons House – Sufficient Car Parking.
1745 – Move to and assemble at Crown Road Block – start collecting as punters arrive.
1830 – Torches for Procession go on sale at St Mary's School
1900 – Procession departs
1930 – Procession arrives at Bonfire and set alight.
2000 – Fireworks
2015 – Grand Draw
2015 – Punters start to leave – lay collection ambushes at coke points. Most have left by 2100 hours Collectors thin out.
2200 – Roads reopen.
Further details to those who volunteer will be sent by e-mail.