Megan Cooper is off to Ecuador
Receiving a cheque for £300.00 from Richard Waite Chairman of the Vocational Committee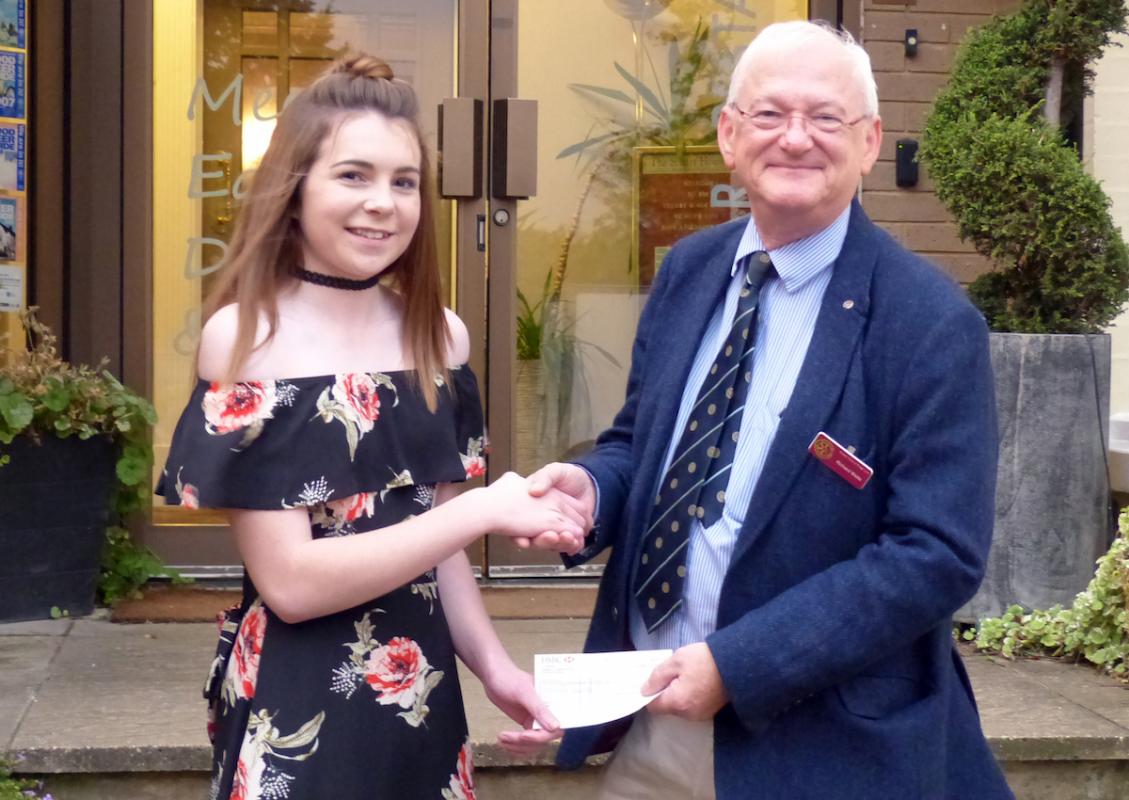 The attached photograph is of Megan Cooper receiving a cheque for £300 from Richard Waite, Chairman of the Vocational Committee for the Rotary Club of King's Lynn

===================================================================================================

Whilst most teenagers are running up debt, Megan Cooper is doing just the opposite, as she is well on the way to garnering together the sum of £5000 in order that she can take the trip of a lifetime and visit Ecuador, where she will become engaged in voluntary social and physical work to complete the building of a school and other projects undertaken by the charity she suppports.

It takes a lot more that hard work to raise the sort of money Megan needs to go on this trip, and she has been very resourseful and determined over the past months, having sold some of her own possessions, by raising, growing and selling plants from her grandfather's garden, and saving money given her for Christmas and her birthday and seeking sponsorship from within and outside of the family.

Of the £5000 she needs to raise, half will be needed to cover the cost of her travel and subsistance, whilst the other half will be donated to the charity she is supporting.

However whilst in Ecuador, she will be able to take a trip to the fabulous Galapogos Islands to fulfill a long held dream.
Having invited Megan to speak to the Rotary Club of King's Lynn about her ambitious project, the Vocational Committee were so impressed by her determined efforts, they voted to donate the sum of £300 towards her trip.
Should any one wish to support Megan's trip of a lifetime, please contact the Rotary Club of King's Lynn c/o The Stuart House Hotel - 01553772169